Meet the superstar hosts I stayed with along the TransAmerica Bicycle Route
Free hospitality exchange is alive and well in the bike touring world. Cyclists can host and be hosted through Warmshowers, a nonprofit network that connects travelings guests to local hosts. 
I'm lucky enough to have been on both sides of the exchange. 
Last summer, I hosted cyclists in Denver, which was a fantastic experience. Then, this past summer, I was invited into the homes of ten different hosts. This was a big part of the unreal generosity I received during my cross-country bike ride. 
Warmshowers gave me confidence that I could manage a long, ambitious bike tour affordably and safely. I'll be reminiscing and paying it forward for years to come.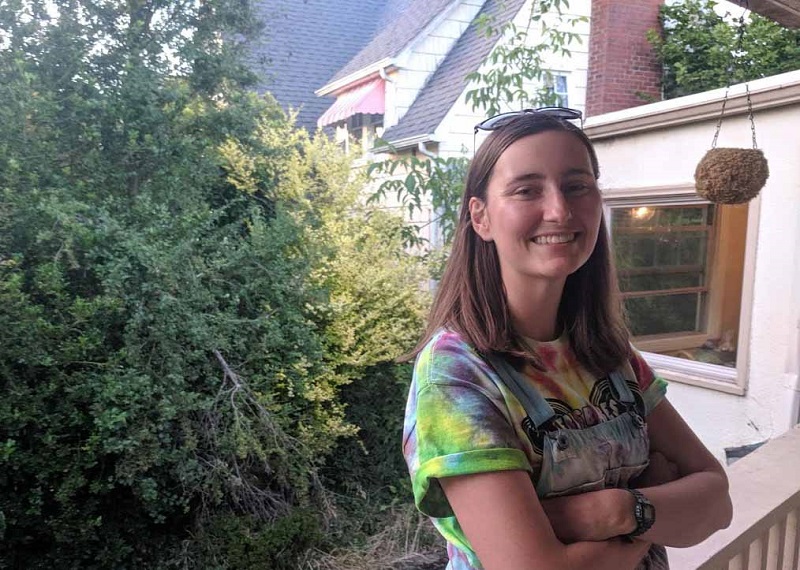 Maggie
Eugene, Oregon
Maggie was my first Warmshowers host, and I was her first guest. I loved spending time in their college student abode. Here's the review I left her:
Maggie was the most amazing host! When my one-night stay turned into two nights, she was happy to accommodate. She and her roommates also helped me come back from a bit of bad luck and cheered me on my way!
SEND A REQUEST
Judy
Baker City, Oregon
As evidenced by the dozens of positive reviews on her profile, Judy is a celebrity host in Baker City, OR. Here's what I had to say on my review:
There are so many things I appreciated about my stay at her house, but here are a few of them:
– I got to take a soak in the clawfoot tub! Felt SO good on the bug bites and saddle sores.
– Sharing dinner and a beer in a nice local Baker City pub. She has done so much bike touring and has great stories to tell!
– Seeing Judy's work-in-progress house and hearing its history. Great to see all the gallons of paint and love that Judy is pouring into it to make it her own.
– Hearing Judy's plans for her current bike tour this summer. Very inspiring to see what she has created for herself, and I look to her as an example of how I'd like my older self to be!
SEND A REQUEST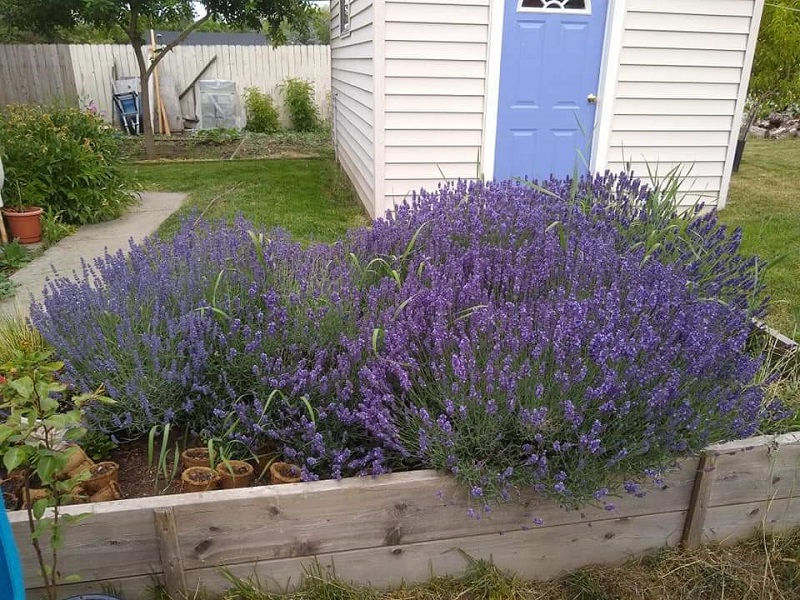 Reyna, Pat & River
Grangeville, Idaho
Reyna and her family are a rare find in rural Idaho. I pitched my tent in their backyard and lingered in the morning. Here's my review: 
Phew! That climb up from White Bird up the switchbacks on Old Highway 95 was SO WORTH IT to make it to Reyna's house in Grangeville. Her invitation to stay in their yard is what kept me going =)
Here are just a few of the things I loved about my stay at Reyna's:
– The guest book! Made me feel part of a great community
– The fresh naan — Reyna's husband Pat knows how to cook
– The shower and laundry, of course. I was getting pretty gross
– The dog! I think Raven likes hosting travelers even more than Reyna lol. Will play fetch for days. 
– The referrals to other super hosts along the route, like Curtis in Darby
– The wonderful company on Sunday morning. Reyna and her husband joined me for coffee on the patio as I packed up my bike. We talked about all sorts of things, admired each other's bikes, and we even weighed my fully-loaded rig! Felt like being part of a fun, spicy family. I'm staying in touch with Reyna and love to hear her story as she slowly but surely finds her way back to the bike saddle. 
SEND A REQUEST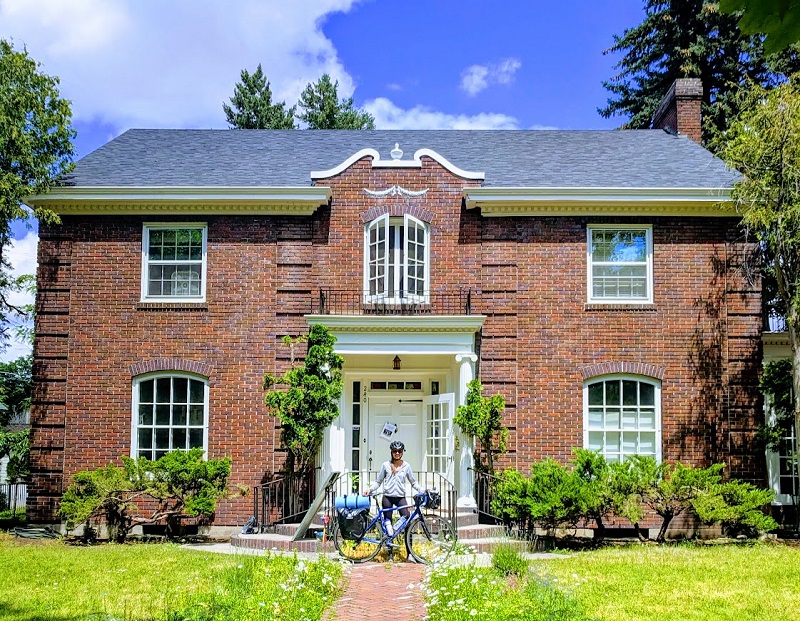 Bruce
Missoula, Montana
Bruce is a legendary host in Missoula, Montana (also the home of the Adventure Cycling Association). Here's my review:
This was like something out of a dream. Bruce opens his beautiful historical home to bike travelers in Missoula, MT. I spent my first night at the Shady Spruce hostel before I found Bruce's house, and this was SO much better. Enabled me to stay an extra day in Missoula and cruise around town on an unloaded bike. Was a pleasure to meet Bruce and chat with him over breakfast. His housemate Patrick is an awesome co-host as well. FIND THIS SPOT in Missoula — Bruce is a hosting legend! 
SEND A REQUEST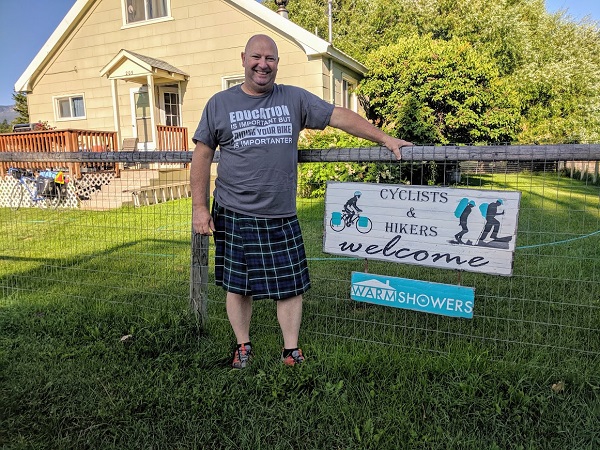 Curtis
Darby, Montana
More than any other host, Curtis was involved with the community of other hosts across the USA. His signage is also worth checking out! Here's my review:
Curtis is so great! 
I have a big list of things I appreciate from my stay at his home. Here are just a few:
– The maps of the USA and the World that show where all his guests come from
– The warm shower, obviously — complete with a collection of toiletries for travelers
– The customized signs in his yard and on his wall, just for Warmshowers guests
– A wonderful homemade dinner with Curtis and his two housemates — felt like family!
– Curtis' collection of maps and extensive knowledge about the upcoming portions of the routes
– Curtis' story! Fascinating guy with a lot of history and a big vision
Curtis even passed my name on to hosts farther down the route, making me feel part of a really special network of connected hosts.
SEND A REQUEST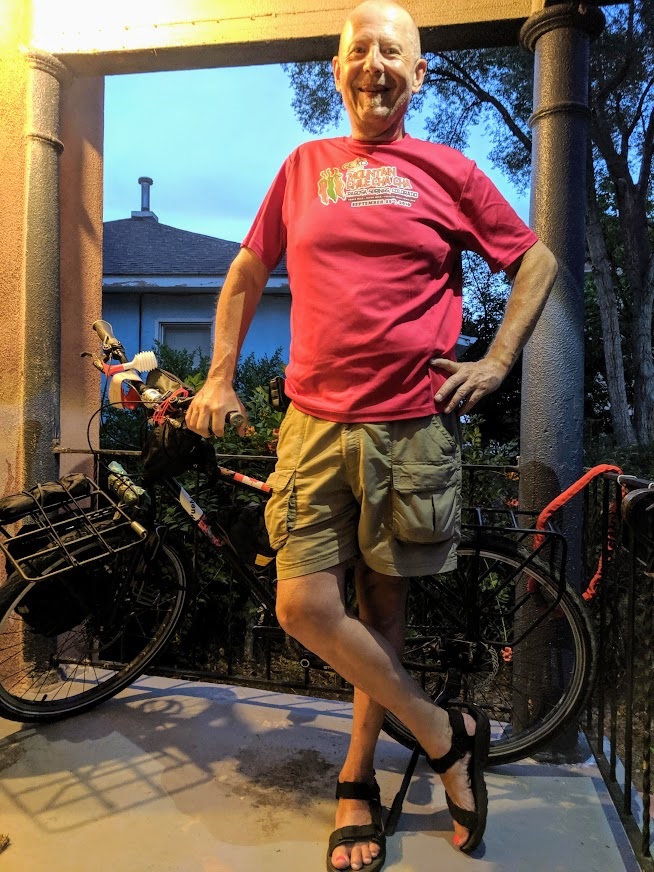 Mike
Pueblo, Colorado
This was the closest-to-home Warmshowers stay, as my hometown of Denver is only about two hours away by car. Pueblo has a bad rap in my city, but this stay changed my mind about it.
Mike is a superstar host in Pueblo, CO! 
I had a great evening in Pueblo, where I got to see this small city from a local's perspective. We shared a nice meal at a Mexican restaurant and took a stroll along the riverfront. Highly recommended for TransAm cyclists who want to explore this often-overlooked Colorado city. 
SEND A REQUEST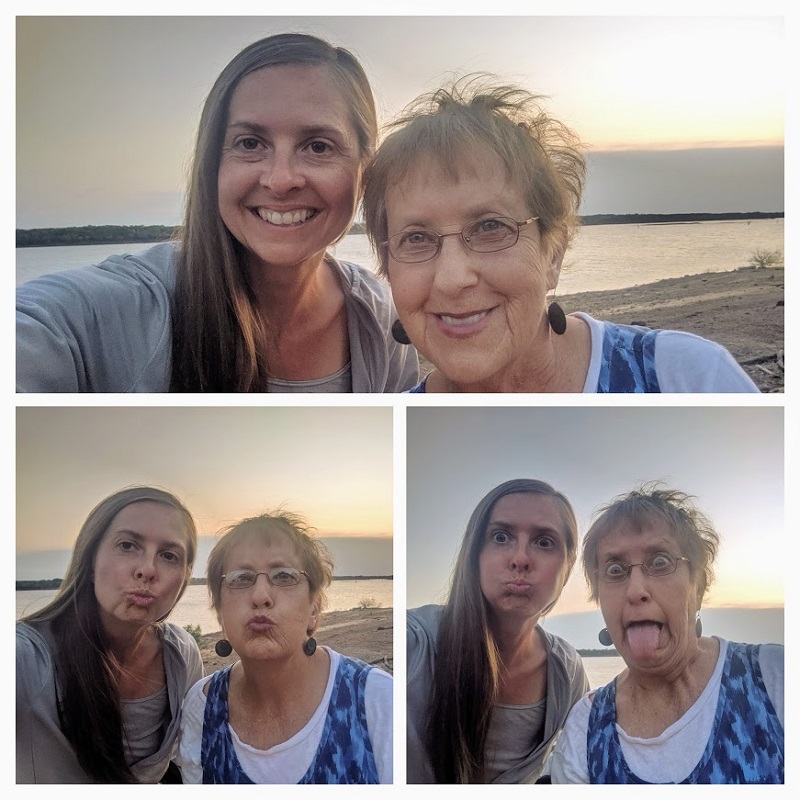 Jeanmarie
Toronto, Kansas
Jeanmarie doesn't have a Warmshowers profile. She's more into the real-life crossing of paths. In her small town of Toronto, Kansas, cyclists often feel a little overheated, defeated, and blown around. If they make it to the Lizard Lips gas station, Jeanmarie will come to the rescue.
Open-minded, nontraditional, and fun-loving, Jeanmarie will change your assumptions about small-town Kansas. She takes each of her guests on a field trip to the nearby state park for a view of the lake at sunset. Staying with her is, literally and figuratively, a cool burst of air-conditioning on a hot and difficult road. 
The best way to connect with Jeanmarie is to ask for her at Lizard Lips, or reach out on Facebook
SEND A REQUEST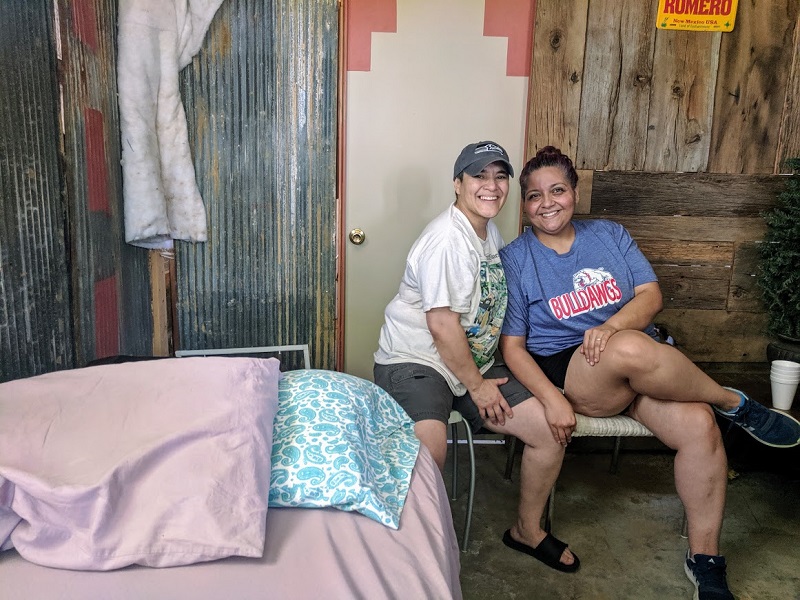 Jo & Angelica
Utica, Kentucky
Jo and Angelica were another offline connection that made my time in Kentucky extra-memorable. They took me in when I was sick with a chest cold and helped me feel better with all kinds of remedies. Here's my review:
Angelica and Jo are the best-kept secret on the TransAmerica Trail! When the fire department in Utica was no longer able host cyclists, we were in a pinch. Luckily Jo and Angelica came to the rescue. We found their place from the handmade signs they posted at the food mart. 
They've built something really special for cyclists and anyone else in need of a safe space. Be sure to find them and their "Casa Encantada" — they will welcome you warmly and make you feel at home.
SEND A REQUEST
Maya
Berea, Kentucky
Anyone following my blog during the ride knows I loved Berea. Wouldn't have been the same without an insider and local like Maya. Here's my review:
Maya is THE BEST host east of the Mississippi! 
She made it possible for me to spend a free day in Berea, wandering around the Artisan Village and taking it all it. Go say hi to her at the Visitors Center, where they have bicycle shirts for TransAm riders. She'll tell you all about the history of Berea College and point you to the best eateries in town. 
Her house is the cosiest. We spend hours in the living room, just chatting about life, love and loss. I sifted through her guest book and her box of thank you cards from HUNDREDS of cyclists over the years. She is a superstar host. So grateful to have met her. 
SEND A REQUEST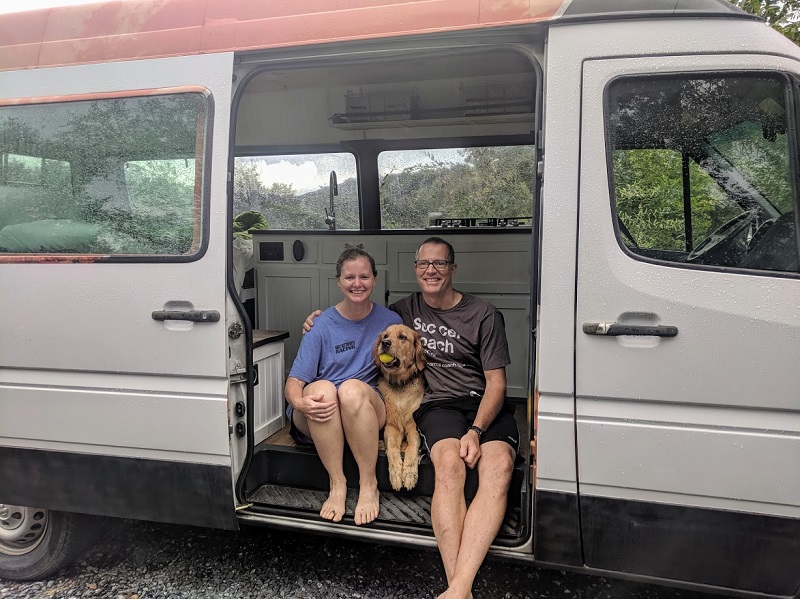 Chrissy & Dirk
Lexington, Virginia
There's a wilderness orienteering sport called "rogaining". You can travel by bicycle from Washington, D.C. to Pittsburg on Rails-to-Trails routes. These are just a few of the many things I learned from Chrissy & Dirk. Here's my review:
Chrissy and Dirk were the final push I needed toward the end of my cross-country ride. Here are a few favorite parts of my stay with them:
– Joining them for a homemade dinner on the patio
– Hearing more about Lexington, its universities, and the history of their house! 
– Washing my clothes and drying my shoes on their shoe-dryer
– Eating freshly-baked chocolate chip cookies as we talked about all kinds of things
– Seeing inside their their converted adventure-mobile van
– Getting ideas for my next bike tour from Dirk's big upcoming mixed-terrain ride that was in the works
Smart, funny, top-notch hosts. So glad to have met them!
SEND A REQUEST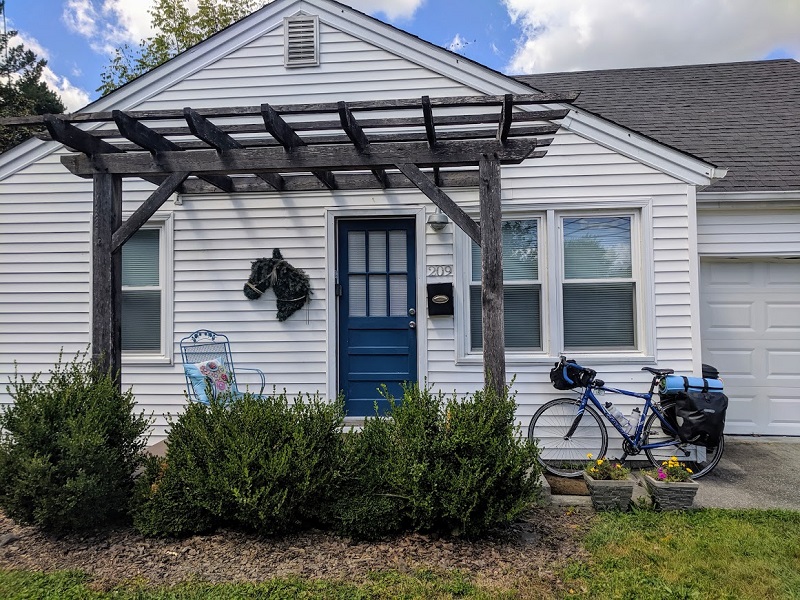 My spin on it
I could write volumes about how much these hospitality encounters enrich bike touring as a form of travel, tips for being a better guest, tips for being a better host, how to pick hosts and send them requests, and how to show your thanks. I could write about how each of these encounters felt like a conversation with my future self, or a part of myself that I hadn't met yet. There's just so much to say. 
In the afterglow of my recent tour, top priority is to write about each host before the details fade and hopefully point more guests in their direction. All of these folks are welcome to stay with me if they're ever in the Mile High City!