Why artsy craftsy Berea is where to rest and explore in central Kentucky
I've been traveling on bicycle through Kentucky for about a week now. I know what to expect on these rural highways. There are more unbridled dogs than unbridled spirit. There are more Baptist churches, dry counties, dairy bars, mini marts, and dollar stores than you can shake a spoke at.
Not many towns made me want to stay and explore. Until I reached Berea.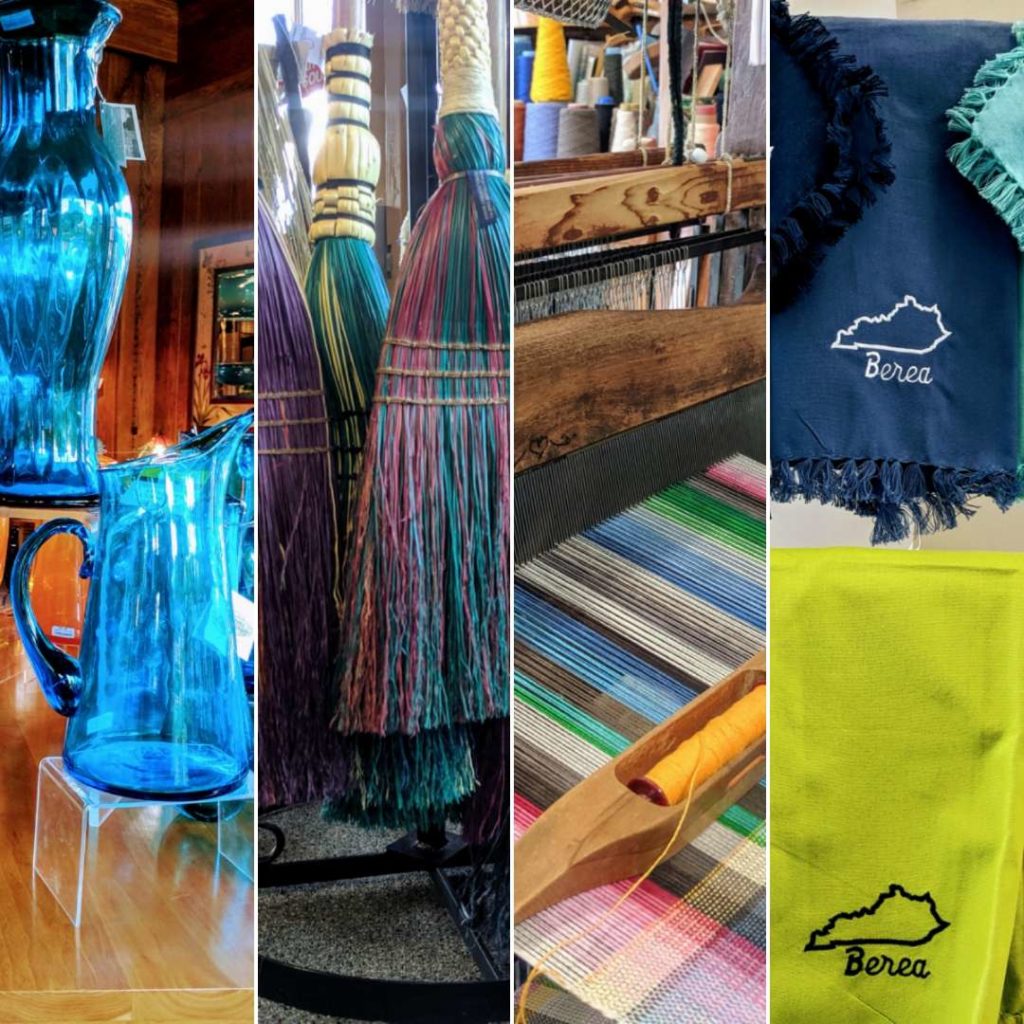 The small city of Berea has done an amazing job readying itself for visitors with a vibrant art scene. It's also home to a small university with a lot of history and a lot of heart. Oh, and did I mention the food there is fabulous?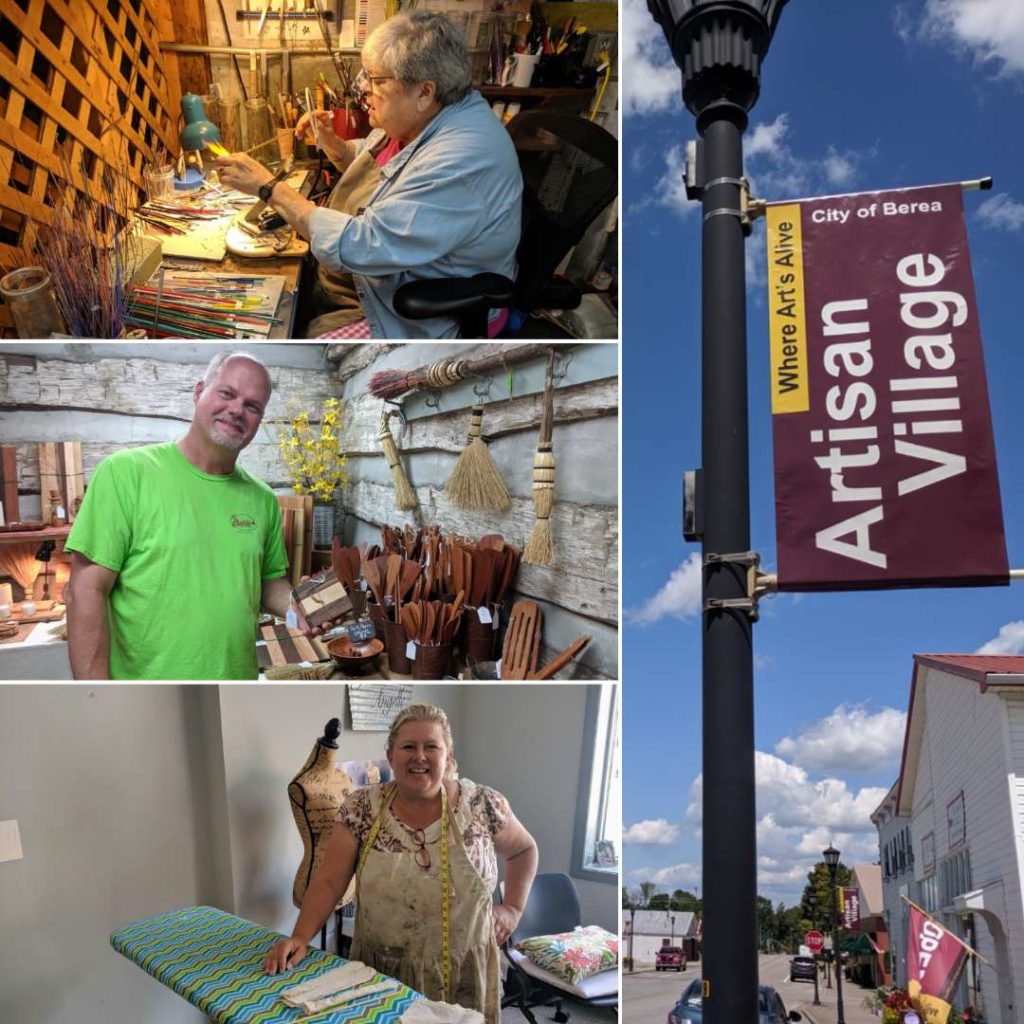 The Berea Artisan Village: studios, galleries, and live craft demonstrations
If you visit the Berea Tourism Office, they'll point you to the Artisan Village. It's on that very block, just a mile or so from the city's center. They'll give you a brochure map, but the best way to explore is to mozy on in anywhere with an 'OPEN' flag.
My first stop was to the studio of Jimmy Lou Jackson, who handcrafts glass beads. I saw her heat a glass bar up to over 1000 degrees and spin the wisps of glass into a tiny design.
Then I stopped by the woodworking stop of Tim Wade, who crafts kitchen utensils. He had a pile of coasters he was sanding.
Finally, I found the Artist's Accelerator studio, where Jill was sewing. She explained how the yearlong program brings new artists up to speed as professionals.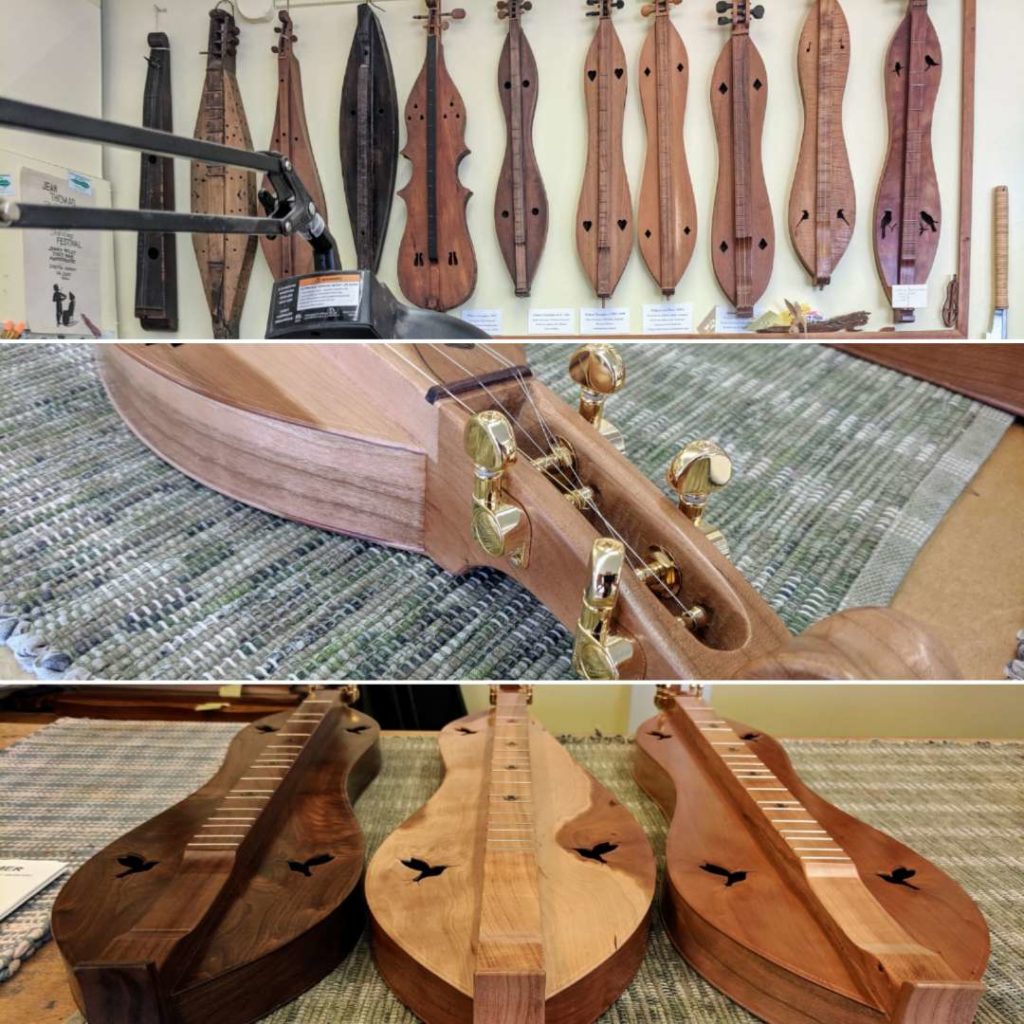 I headed back to the Berea College area, where I made one more stop into a dulcimer workshop. I saw rows of these Appalachian stringed instruments in all stages of completion. It all felt like walking through a series of Mr. Rogers episodes.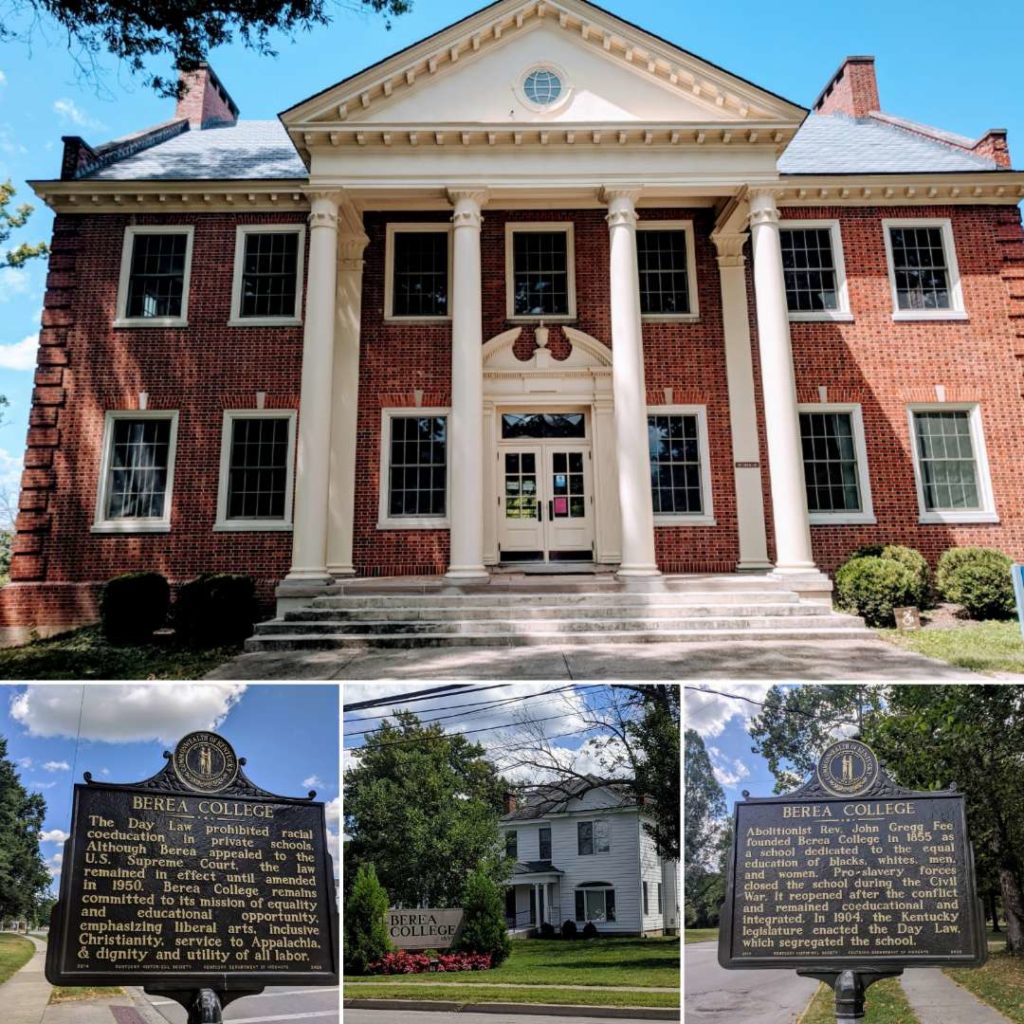 Berea College: A tuition-free college with a Utopian vision since 1866
I had heard about the tuition-free college in Berea, but it sounded too good to be true. How is that possible in 2019, when our education industrial complex saddles students with ever-increasing debt?
It's true. The 1,600 students at Berea College all work jobs on campus in exchange for free schooling. The college is radical in other ways as well: it accepts only students with both financial need and high academic potential. The founder, Cassius Clay, was visionary for his time (and even today) about race, gender, equality, and social justice.
I got the chance to talk to a student at the college's visitor center. It's worth hearing their stories and learning about this remarkable place!
Eating in Berea: fudge, bagels and Noodle Nirvana
I'm tired of breaded, fried food. That's been the majority of what I've found to eat on the Kentucky portion of this route. After a mono-diet of golden greasiness, Berea's dining options are a revelation — and one even has a social justice twist.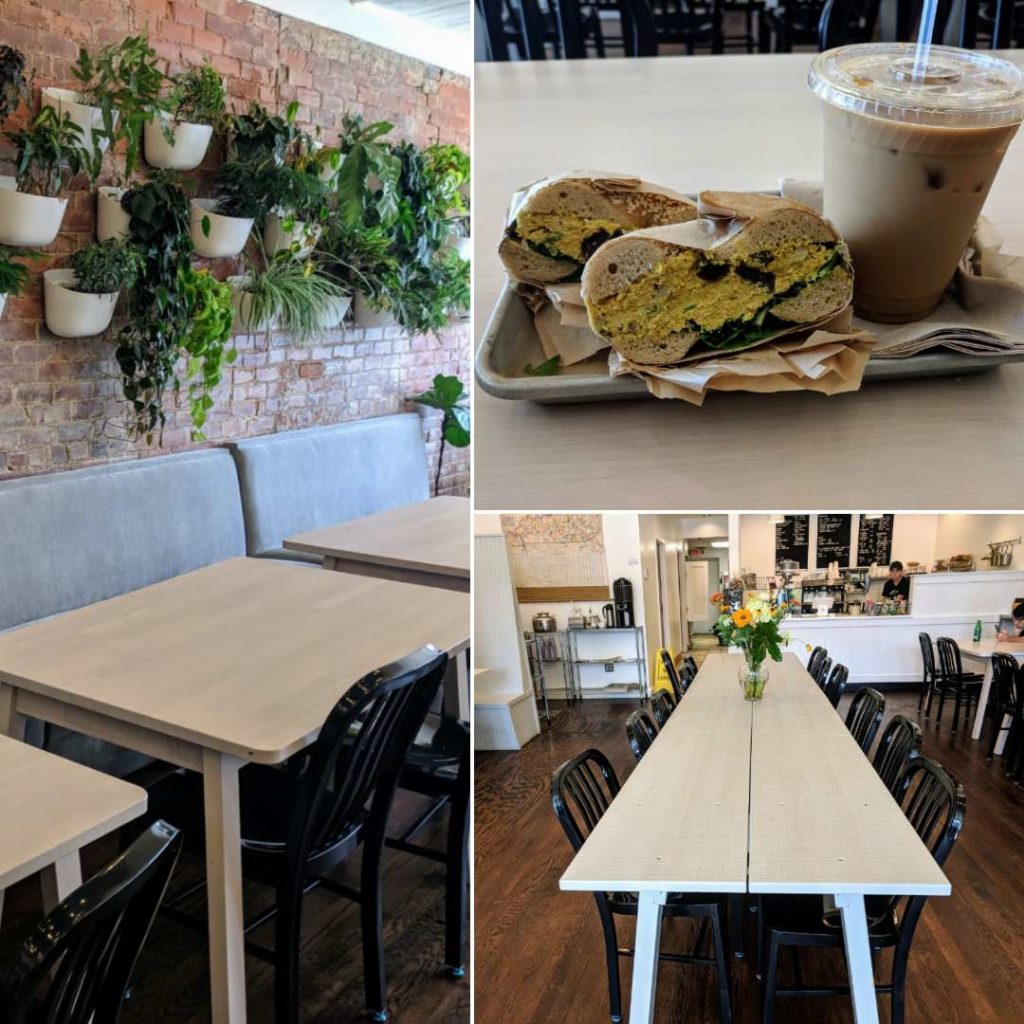 For lunch I went to Native Bagel. They seem to have read my mind. I'd been thinking about real bagels as one thing I miss on the road. These guys are making them fresh and in-house, and topping them with all sorts of locally-sourced goodness. I got a chicken curry salad sandwich on a sesame bagel. Perfection!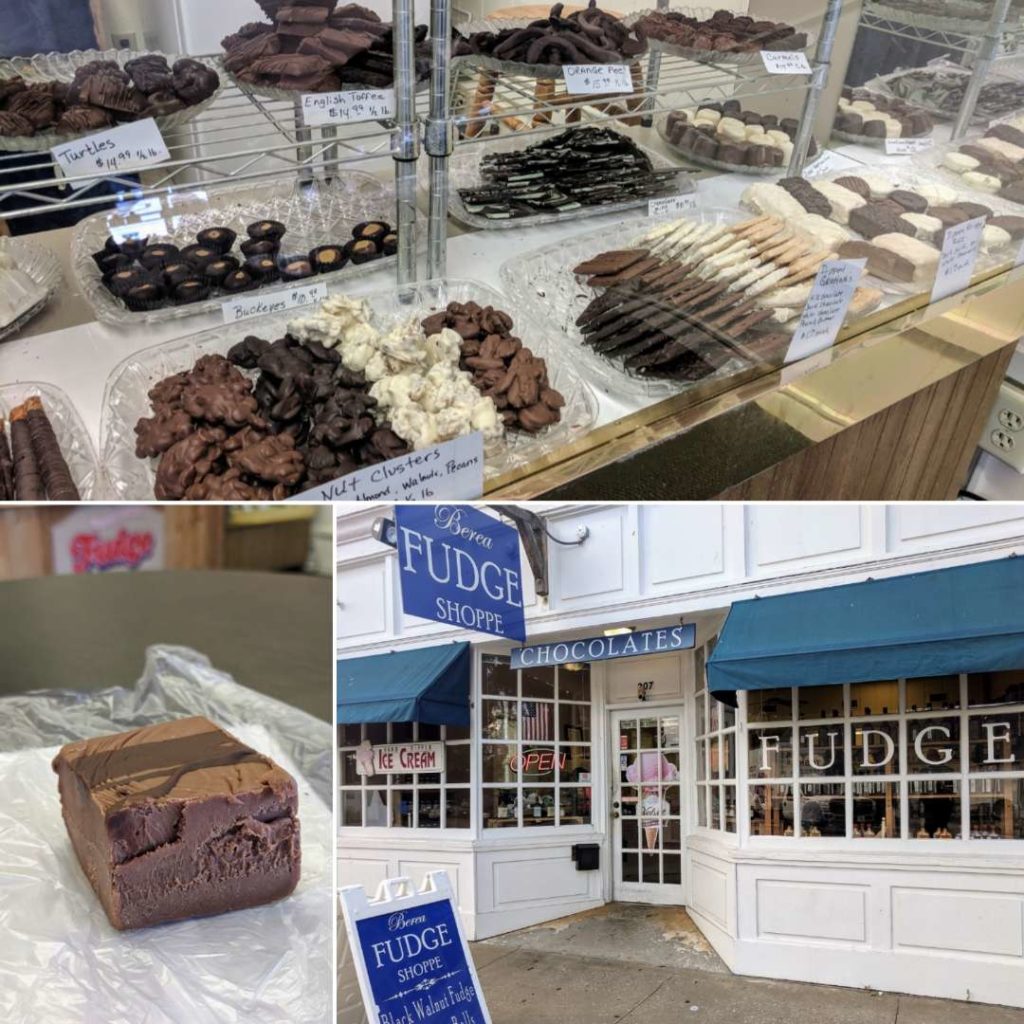 As a snack, I headed toward the fudge shop in the Berea College square. This was a slice of heaven for a sweet tooth like me. There's about a dozen flavors of fudge to choose from, alongside rows of handmade chocolate-covered confections. It took all my strength to resist the toffee, caramels, bark, and other coated treats. I walked out with only a small brick of mocha fudge. It got eaten up shortly thereafter.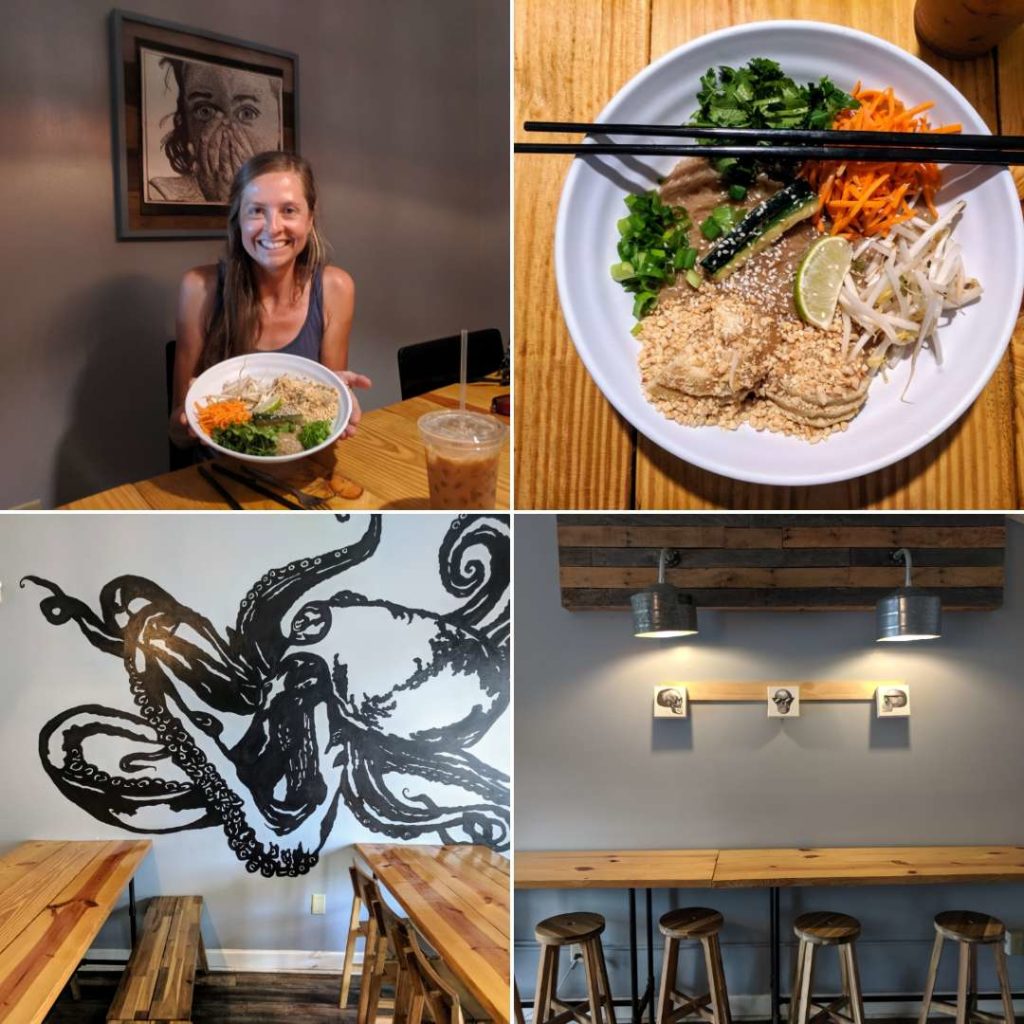 Dinner at Noodle Nirvana transcended the bagel and the fudge. This place is like a portal into a big city's trendy neighborhood eatery.
Even more impressive than the chic design is the social mission — the founder uses her non-profit background and a portion of the restaurant's proceeds to benefit a rotation of local causes. While I was there, it was Hospice Care Plus. Oh, and my bowl of glass noodles with peanut sauce and all the fixings was delish. I was sad when I got to the bottom.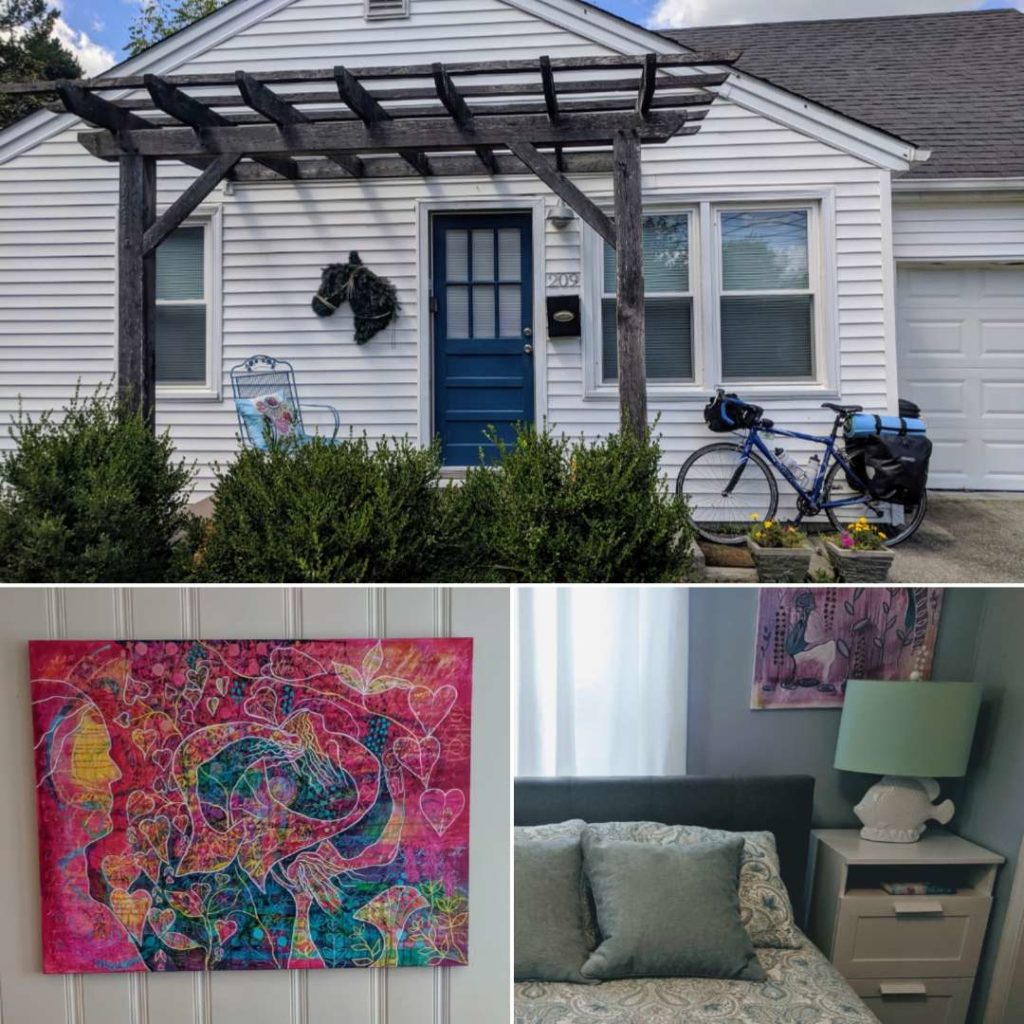 Where to Stay: The artist cottages of Amy Lewis
In Berea, I was treated to a rare "real bed" night at a super-charming vacation rental. A group of us stayed at the Forest Street Cottage, one of three properties belonging to local artist Amy Lewis. Her technicolor artwork decorates the walls. If you're due for a non-camping splurge, look for one of these cute cottages. You'll see more of her art in galleries around town as well.