How I'm both ready and not ready for a Cross-America Bike Ride
On June 15, (less than two months from today), I'll be on Day 1 of my three-month bicycle tour along the TransAmerica Bicycle Trail. Total mileage will reach over 4,200 miles, and I'm shooting for a pace of around 50 miles per day, carrying an extra 40 lbs of baggage.
That's a LOT of hard pedaling. Are my scrawny little legs ready for this?
Yes and no. I'm not a muscular person, but my size XS body loves a big endurance challenge. Here's why I think I'm (mostly) ready for a physical feat of this magnitude.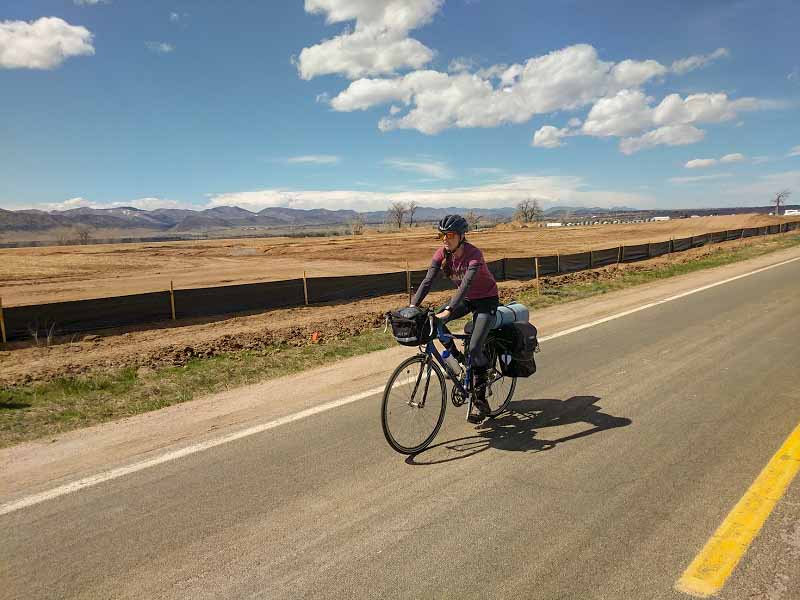 I did a test ride
In mid-April I joined a group of bicycle friends for an overnight bike ride and camping trip. This was my first chance to try out my bicycle Blucifer, fully loaded with my camping gear and supplies. It was the first time I'd ever ridden a loaded bicycle on a multi-day trip.
The route was about 40 miles each way, from Downtown Denver to the foothills of Waterton Canyon. I survived. Despite a light snowfall, road closures, a third of the route on gravel (or mud), and freezing temperatures at night, I did it. My knees were screaming, and Blucifer the road bike was upset with me after all that dirt trail, but I did it. Two 40-mile days in a row, fully loaded. I'm planning at least one more shakedown ride before the real thing.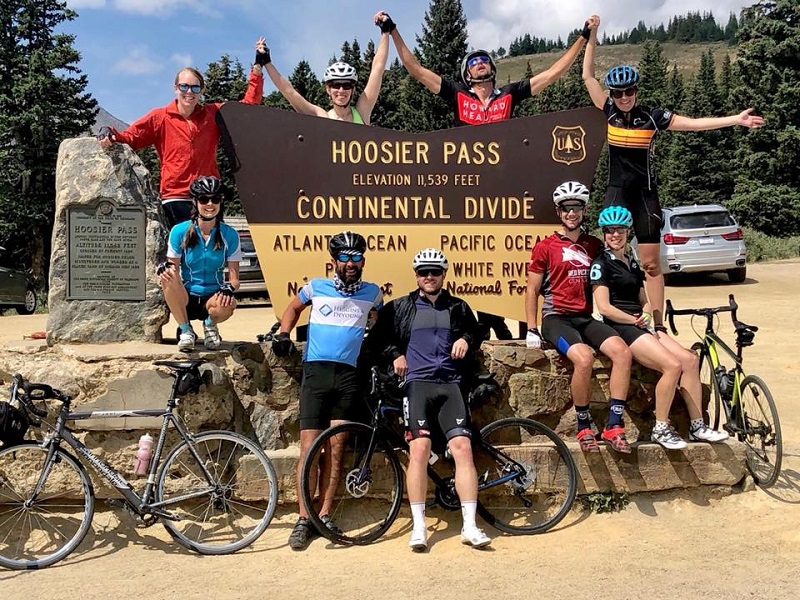 I've done long rides before
I'm no stranger to long bike rides. I got into road biking about six years ago, when I first bought Blucifer off Craigslist for $300 and joined a cross-Colorado road bike ride. That route covered 270 miles over seven days, with vehicle support (i.e. we didn't have to carry our stuff on our bikes).
Since that first distance ride, I've criss-crossed Colorado two more times with BABRAC, completed several 100-mile "century" rides, raised funds and rode far at the Courage Classic twice, and rode the Tour of the Moon. At this point, I've logged more than a thousand miles of cycling on Colorado's mountain highways. And I have the butt callouses to prove it.

I've done long runs before
When I went traveling abroad in places where road biking isn't a safe option, I took up running. My first half marathon was the Ethiotrail in lakes district of Ethiopia in 2015. Once I got a taste of the runner's high, I followed up with a half marathon in Granada, Spain in 2016, a half marathon in Denver in 2017, and another half in the Grand Tetons in 2018.
I'm no Boston qualifier, but I'm pleased to report that my finishing times have improved with each half marathon. It's not as fun as cycling, but running has helped me maintain a good baseline level of fitness and build endurance.
I'm signed up for a full marathon
With four half marathons under my belt, I'm done with half-measures. I signed up for the full Colfax Marathon on Sunday, May 19. The idea is to train for that, which will double as my bike tour training.
The thing is, training for this marathon has been pretty lax. I'll take the occasional 5-6 mile run around the park. There's really no evidence that I can run for 26 miles straight. The goal is to finish without walking or injuring anything. Any knee-strengthening tips are welcome.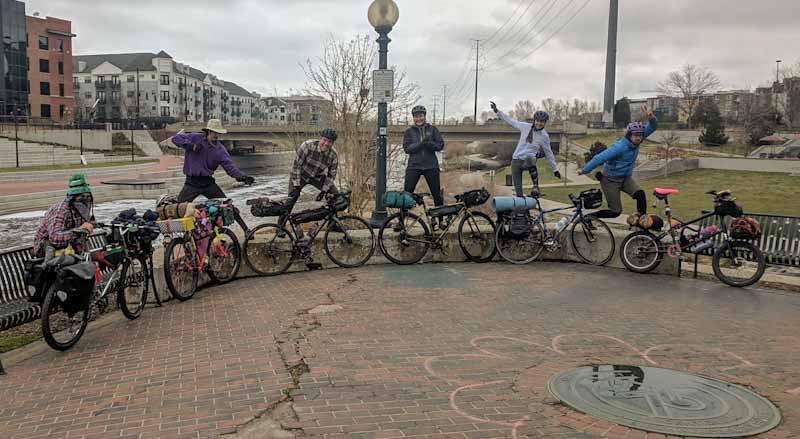 I've heard that you train for this by doing it
Simulation only goes so far. There's nothing quite like riding 50 miles a day for weeks on end, except riding 50 miles a day for weeks on end. I may start slow, but the route itself will whip me into shape.
My Spin On It
I've been preparing for this bike tour for over six months — financially, logistically, mentally, mechanically, and gear-wise. But I haven't done much physical training. Yet. With only 54 days left, it's time to get serious about getting in shape.
I won't be young for much longer. This trip was born from a sense of urgency to do something big with my body before the aging really starts to kick in. I longed for a way to push my body to its limits — all day, every day, outdoors, for an extended amount of time. I can't think of anything better for my future-self to recall about "back when I was 35 years old …"
Disclaimer: I am not a fitness expert. If I were, my blog (and my quad muscles) would look very different. For real advice on how to prepare for major endurance events, ask the people who actually know.