Meet the hospitality network for bike travelers only
Remember CouchSurfing? I do. It was a big part of my life during my 20s travels. It's how I found the local group of friends I made once I came home to Denver. I just logged onto the site for the first time in years and dusted off over 50 references and exchanges, dating back to 2008. Yes, I was a CouchSurfing OG.
So what happened?
A lot of things. I grew up. I grew less patient with roughing it and hit-or-miss randomness in my travels. Late-stage capitalism crept into the hospitality exchange scene, and I started renting my house out on Airbnb rather than inviting strangers in for free.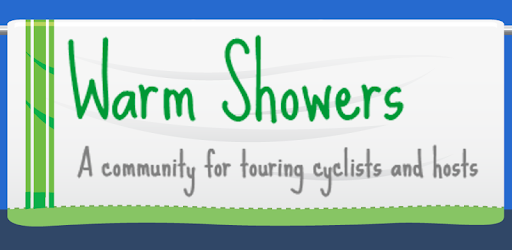 Just when I thought the spirit of CouchSurfing was fading out, I learned about a similar site, WarmShowers.org, especially for bike travelers. Within this niche of travel, free hospitality exchange is still alive and well.
I give Warmshowers credit for opening my eyes to the world of bike touring and introducing me to the culture. Thanks to three guest bike tourists I hosted last summer, I hatched the idea for a bike tour of my own. My guests Siheon, Pierre and Erik regaled me with stories and homemade meals, and they answered my nonstop questions about what this form of travel might look like for me.
I'd like to introduce you to each of them.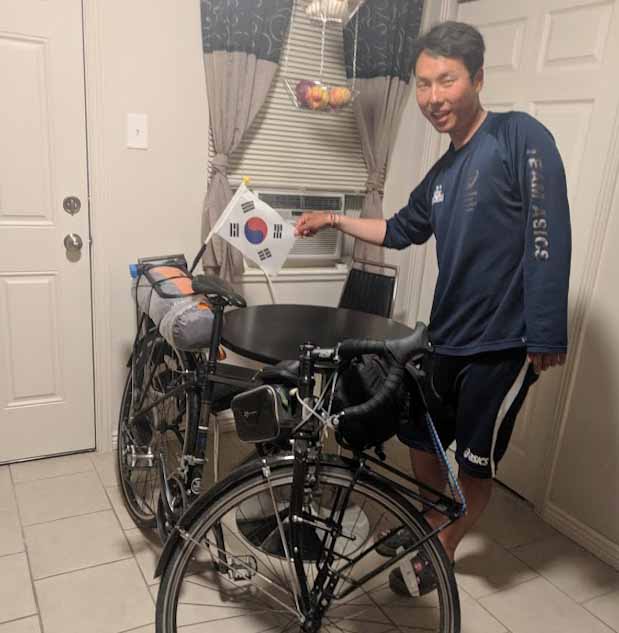 Siheon
Origin: Vancouver, British Colombia / South Korea
Route: Vancouver to Ontario (the long, U-shaped way)
Siheon stayed only one night, but it was long enough to share a good meal with him and help him on his way. I wrote him this review:
Siheon! What a great guest. He was the first bike tourist I've hosted here in Denver, and he's inspiring me to do more hosting and to venture out on my own bicycle journey as soon as I can! He's gracious, polite, and very fun to have around. Welcome back any time!
Here's the Warmshowers review he left me:
Thank you so much Cynthia! So beautiful lady made me impressed from worst riding day if my trip, She is so amazing and generous woman to me, I will never forget your hospitality, and I would come again to Denver to meet you:)
Favorite thing about Siheon: he took the time to thank me with a handwritten note that he left folded in origami on my countertop. It made my week.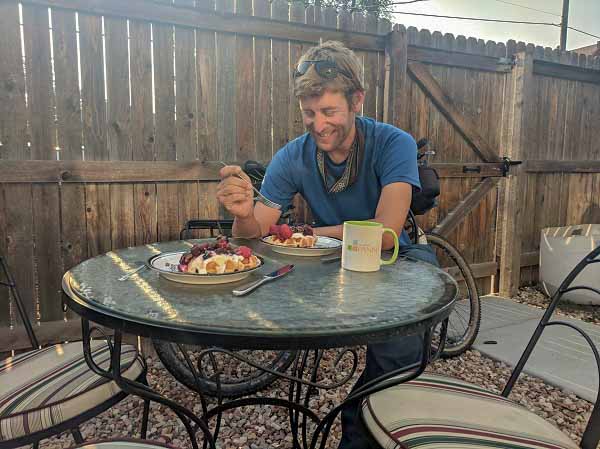 Pierre
Origin: Brussels, Belgium
Route: The Great Divide Trail
Pierre stayed for several days at the end of his Great Divide Trail adventure. This trail takes you through mountain wilderness on trails and dirt roads (i.e. more badass than road bike touring). I wrote him this review:
Pierre is great! He rolled into Denver at the end of his very long journey with no brakes left on his bike and a little bit stunned to be back in civilization after a month on the Great Divide Trail. I couldn't have asked for better company and stories from the journey. Ever the gracious guest, he stocked my fridge with Belgian-style beer and we feasted on Belgian waffles before parting ways. Welcome back any time!
Here's the Warmshowers review he left me:
Cynthia is just brilliant, she will make you love Denver and Colorado as much as she does just by all the facts, legends and stories she knows about that part of the world! She's also great at mixing American and overseas recipes (I might never eat Belgian waffles the same way again) and all the chats we've had were so natural that I felt at home the whole time. Like I said Cynthia, you're welcome anytime in Brussels !
Favorite thing about Pierre: He keeps in touch on WhatsApp just to say hi ?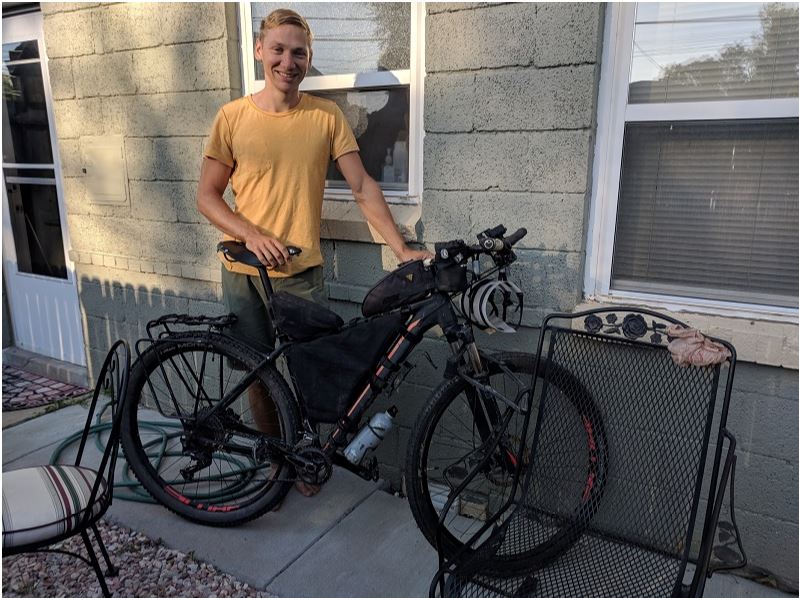 Erik
Origin: Amsterdam, Holland
Route: The Great Divide Trail
A cycling beast, Erik finished his route on the Great Divide Trail, and had an extra week before his homebound flight departed from Denver. Rather than changing the flight, he had a Denver vacation at my house. I wrote him this review:
Erik was a great house guest for the full week he was here! I can't list all the hundreds of questions about bicycle touring he answered as I prepare for my own trip next summer. He even wrote out a list for me of all the gear he was traveling with.

Erik is fun and useful to have around. He cooked me two very nice meals, joined my friends and me for a foliage hike in the mountains, and got a good feel for Denver living. My only complaint is that one day he ate all the elk burgers before I got home lol!
Here's the Warmshowers review he left me:
I had a great time at Cynthia here beautiful house. She welcomed me without hesitation for a whole week. Had a nice rest from my tour through North-America before I went back home and Cynthia had good stories about Denver and tips to do activities. Thanks again for the great time in Denver Cynthia!
Favorite thing about Erik: Since he was at the end of his ride, he left me some nice gear items, such as his tent and a cupholder for my handlebars.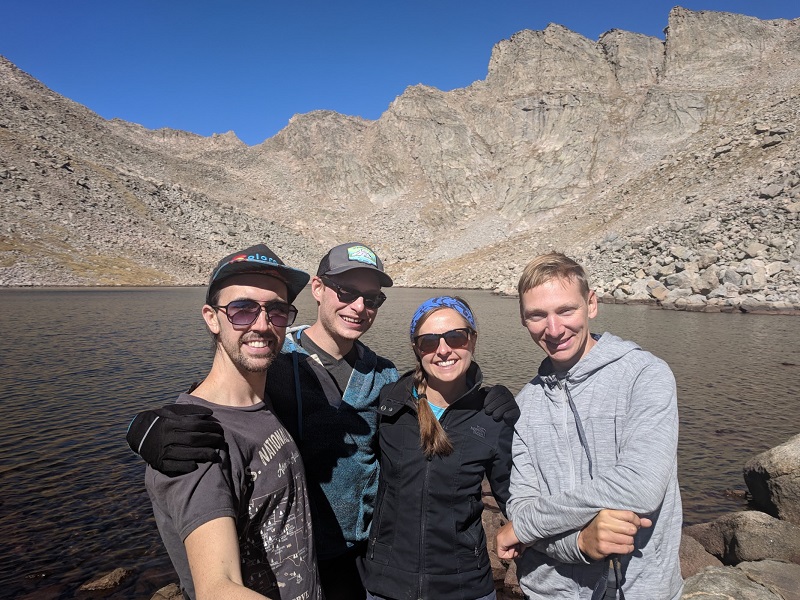 My Spin On It
Hosting on Warmshowers was fun, I stocked up on karma, and now I'm looking forward to the traveling side of the exchange. If you're a host along the TransAmerica Bicycle Trail, keep an eye out for my request. If you've ever wanted to open your home and share your local culture with travelers from around the globe, check out Warmshowers and get ready for muddy, road-weary guests who will—as the community name suggests—revel in your warm shower.
Have you ever done one of these free hospitality exchanges? How did it go?