In just 48 hours in Illinois, I was surprised in both good and bad ways.
The TransAmerica Route spends less time in Illinois than in any of the other ten states it crosses. We just nick the bottom of it for 140 miles. Maybe that's why I didn't look ahead at the maps. I let Illinois surprise me. So it did.
View this post on Instagram
Surprise! You can ride a bike across the Mississippi River on a bridge
The Mississippi River is very wide. I had it in my mind that we would have to take a ferry across it. As it turns out, the crossing was by bridge. It's a stress-inducingly narrow two-lane bridge with no bike lane, so I dashed across as fast as I could. My current route mate Steve caught this great video.
Yes, there is a ferry crossing in Illinois, but not until the other side. On my way out, I put my bike on the ferry and floated across the Ohio River into Kentucky.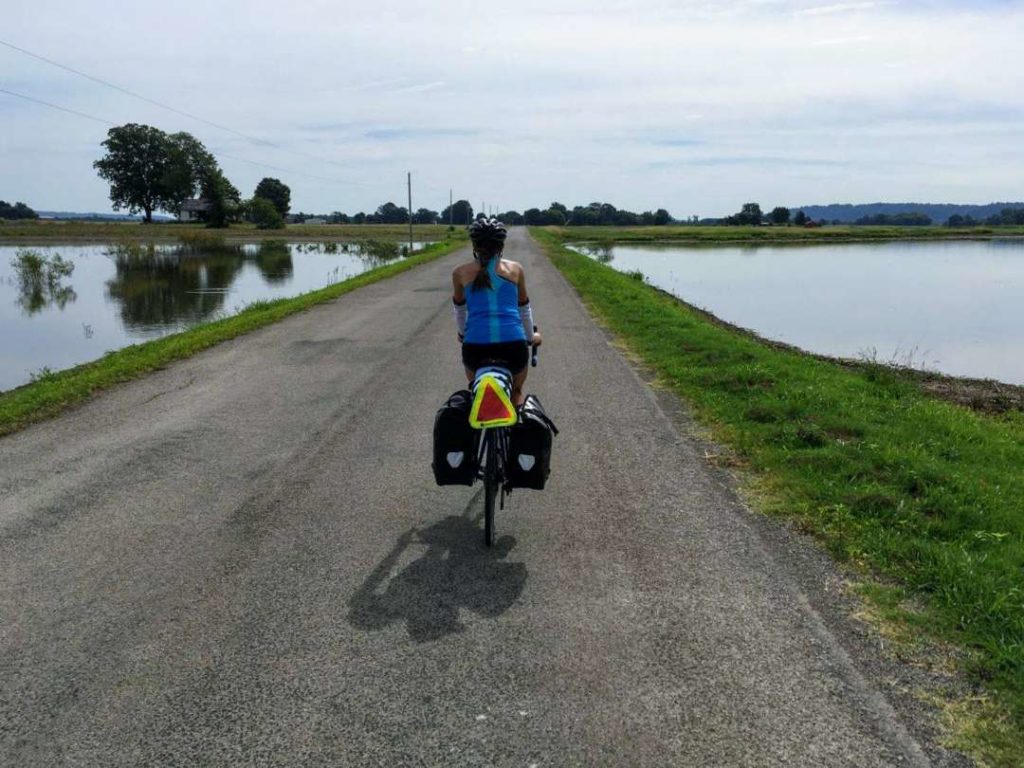 Surprise! Southern Illinois has amazing birdlife
After leaving the small city Chester, the route has an alternate option that takes you along the Mississippi. Take the alternate! If the road isn't underwater, that is. I was flanked by floodplains on both sides. I saw a bald eagle and a crane in flight, its long neck a perfect U-shape. Majestic.
The route then zigzags through Crab Orchard National Wildlife Refuge. Sadly I didn't make time to stop and explore it, but signs pointed toward a visitors center, campground, and even canopy tours. I bookmarked the place in my mind for my older, slower, binocular-toting future self.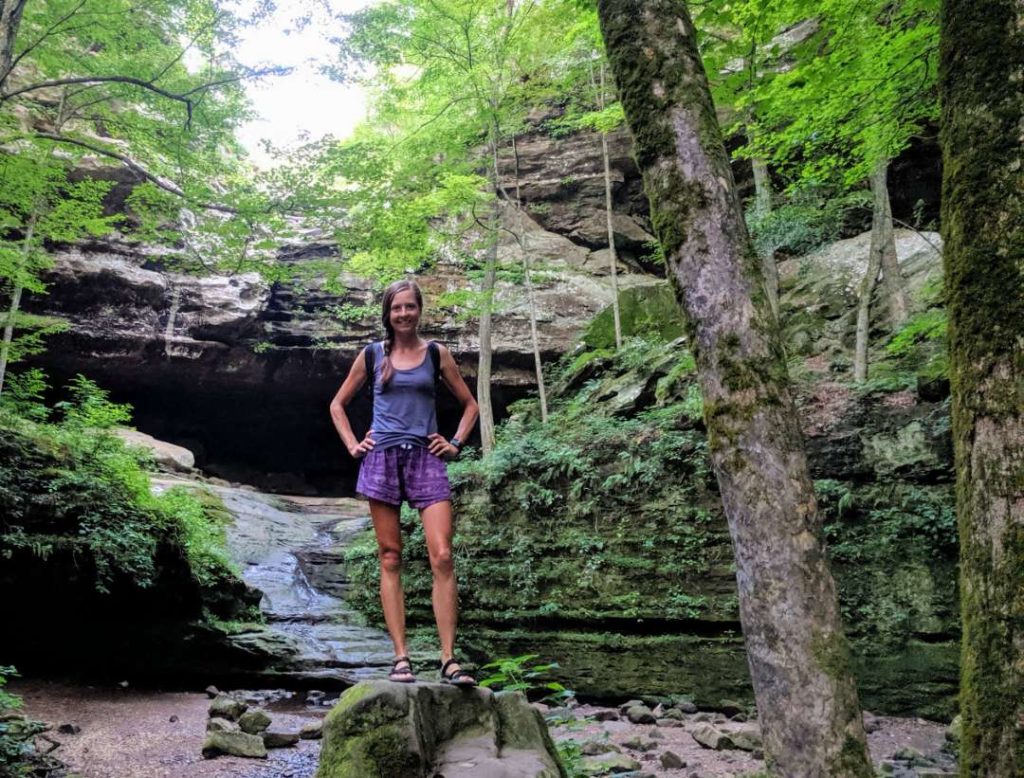 Surprise! Ferne Clyffe State Park looks like Costa Rica
This was a great surprise! I was just looking for a place to camp at this state park campground. I found a lot more than that. Ferne Clyffe State Park turned out to be a tropical-looking haven with hiking trails worth exploring.
Just before sunset, I made my way down the one-mile Waterfall Trail. Highly recommended. Dramatic rock walls led the way to an oasis of ferns and green moss-covered boulders. The waterfall was dry, but the effect was still dazzlingly green and lush.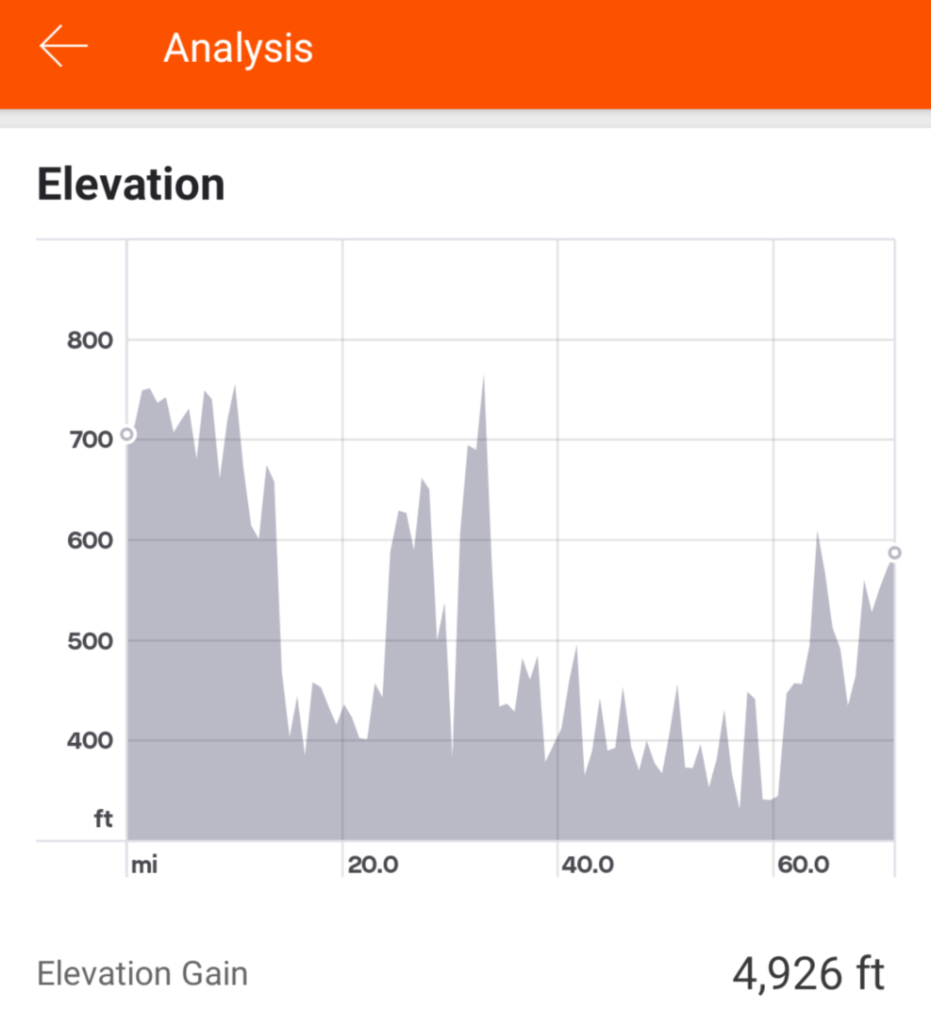 Surprise! The Steep Hills Keep On Hilling
I knew the Missouri Ozarks would be a roller coaster of steep hills. As I crossed the bridge into Illinois, I graduated from that portion of my trip in my mind. I had muscled my way up hills with double-digit grades for three solid days.
But it wasn't over.
I call steep hills "screamers" because I started screaming obscenities at them as they came into view. The screamers kept on popping up in Illinois. Day 1 in Illinois threw more than 3,000 feet of climb at me, and Day 2 reached almost 5,000 feet. At that point I couldn't yell anymore. My throat hurt because …
View this post on Instagram
Surprise! I came down with a respiratory infection
Symptoms started in Missouri, where I wrote it off as bad allergies, then as a simple head cold. Finally, in Chester, IL, the wheezing and phlegmy cough set in. Not wanting to slow down, I took a feverish walk to the dollar store and bought some over-the-counter remedies.
I kept up the fast pace and high mileage, thinking movement was the best medicine.
That was four days ago. I'm still sniffling, wheezing, and coughing up phlegm here in Kentucky.
This was an unwelcome surprise. Touring for two months has made me feel stronger and healthier than I've ever felt. Why isn't my immune system on full-turbo mode? Surprise! I'm not superhuman after all.