Why Cyclists on the TransAmerica Route MUST Stay at Spoke'n Hostel
Mitchell, Oregon isn't home to much. With a population of less than 200 people, it's the kind of place you'd just pass through on Highway 26 in Central Oregon.
Unless you're traveling by bicycle.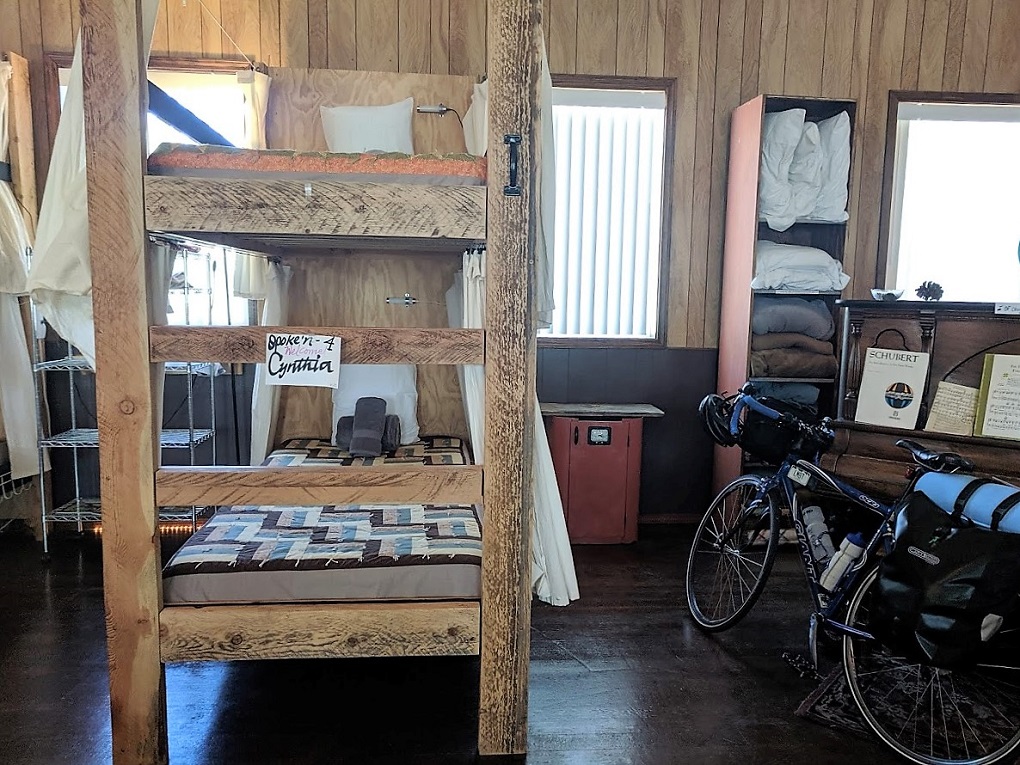 For bike tourists on the TransAmerica Route, this tiny town has a hostel built just for us. Spoke'n Hostel was founded four summers ago, and it runs on a donation basis. I could tell as soon as I wheeled my bike through the door that a lot of love and thoughtfulness has been poured into it. Here are a few of my favorite details about the hostel.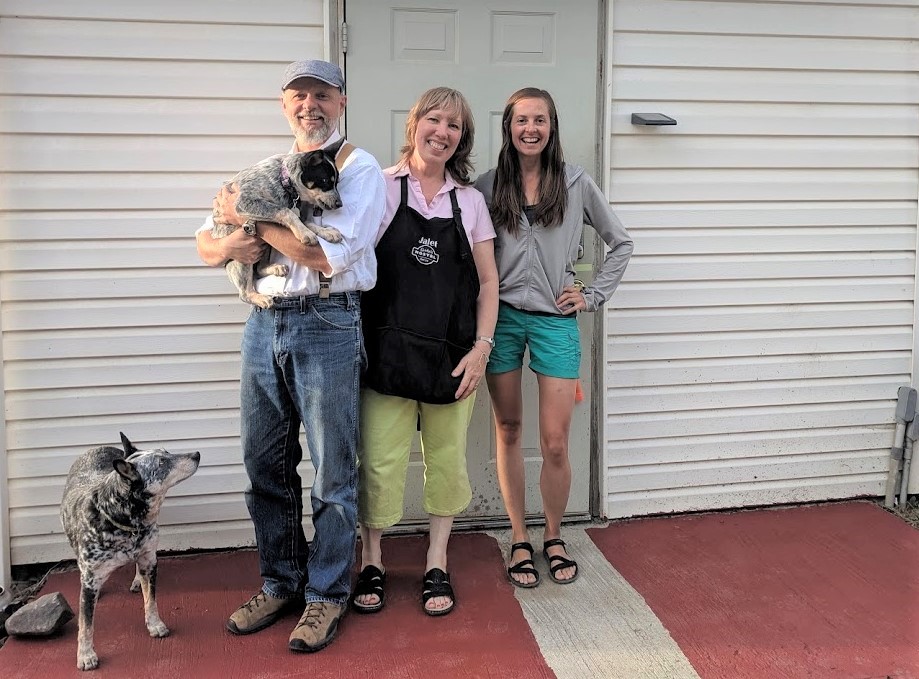 The Founders
Husband-and-wife founders Pat and Jalet were on-site to greet guests when I arrived. I followed Jalet around as she gave me the tour of the downstairs kitchen area, and pointed me toward the shower out back. We started chatting and she dished me three scoops of double chocolate ice cream. My kind of place!
It's clear that Pat and Jalet love hosting bike travelers. They remembered Richard, the Brit who had told me about Spoke'n Hostel. He'd stayed a few weeks ago. They asked me all about my ride and shared all sorts of stories and good info on the route up ahead. Jalet even gave me the name of her friend in Missoula, Montana — a Warmshowers host for me to contact when I get there.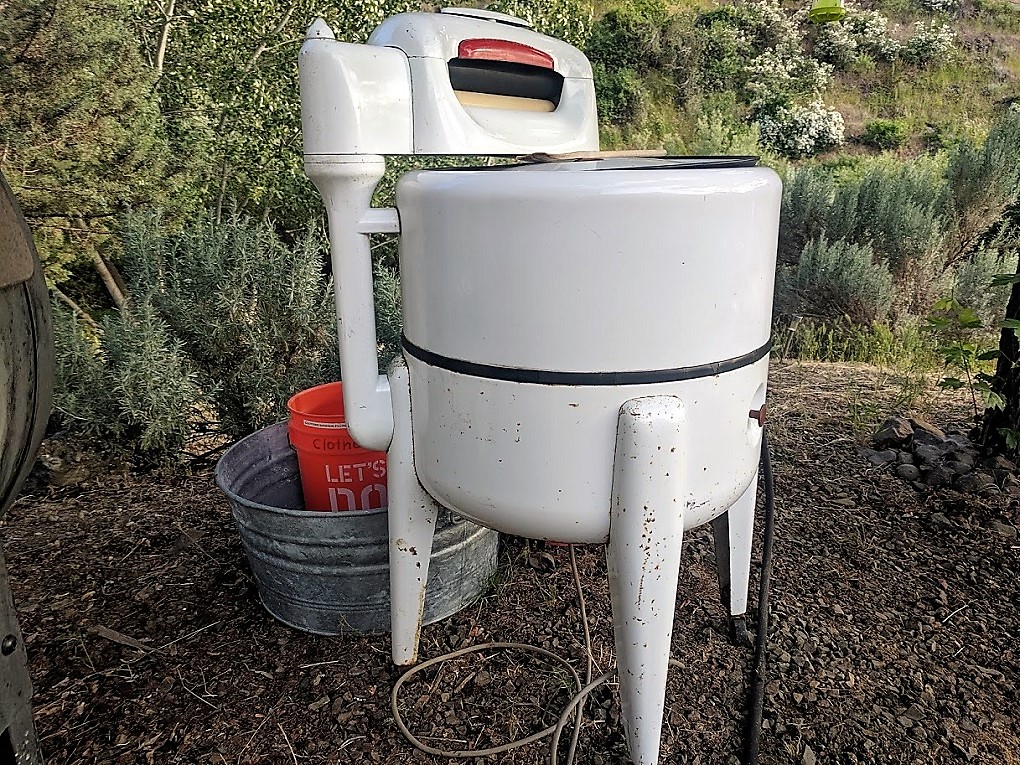 The Washing Machine
After I'd luxuriated in the shower, the topic of laundry came up. Jalet was excited to show me her most recent acquisition: an antique washing machine from 1949. I got my smelly shammy shorts and tops and we put them through the electricity-powered agitator. Next we fed them into the wringer. We rinsed and repeated, then I hung them on the line to dry. "I call this 'semi-manual' laundry" said Jalet with a laugh.
Any washing machine is a rare and beautiful thing on a bike tour. This one, though, was really fun to operate.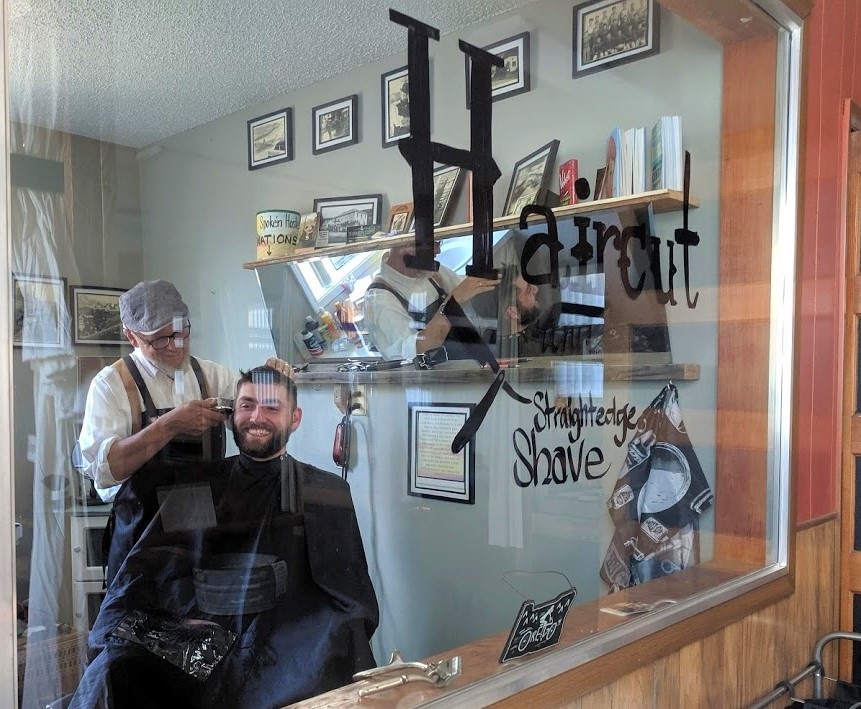 The Barber Shop
Meanwhile, upstairs, Patrick was creating his own mid-century flashback with a pair of shears in the barber shop. He was grooming a bearded volunteer. Along with running the hostel, Patrick is also a barber, the mayor of Mitchell, and a minister. "That's why I'm going bald," he quipped. "I keep rotating all these hats I wear."
A barber shop in a bike tourist hostel makes perfect sense. A Russian cyclist I met here was near the end of his ride, having been on the road for almost two months. I can imagine how many others are in need of some serious grooming by the time they arrive.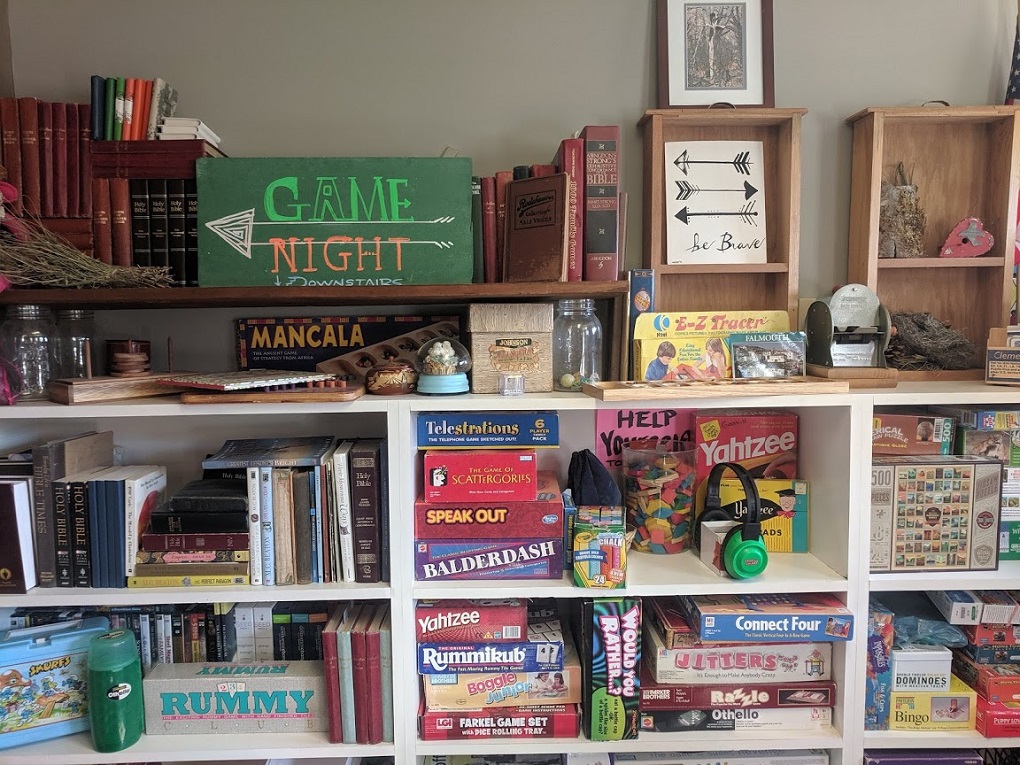 All The Other Details
Charming touches are everywhere you look. I had trouble deciding how to split my one evening between the hammocks outside, the board game room, the reading lounge, the massage chair, and the halls lined with maps.
I wanted to read through all the handwritten notes and comments in the guest book, but it was just too full, bursting with words of gratitude and praise. "Radical generosity!" said one entry. "Courageous hospitality," beamed the next. "Contagious goodness and joie de vivre!"
As I'm wrapping up this post, I've just heard that Kraig Pauli, a decorated endurance cyclist, is staying here with his wife in one of the private rooms. Just 10 days ago, he came in first place on the cross-USA Bike Nonstop race, which he finished in 16 days. Time to bombard him with questions. Oh the people you'll meet!