I've been featured in some fun articles lately
Can't get enough of me on this blog? Not a problem. Little Miss Bike Tour is spreading out online. You're welcome to low-key stalk me on these awesome feature posts and interview articles.
Matador Network
Check out the feature article I wrote for Matador Network, a popular online travel population I've contributed to over the years. The goal here was to spread my message of bike tour doability. If I can convince one new bicycle adventuress, I'm happy.
"One of my biggest lessons from the road is that this is more within reach than most people imagine. If an everyday gal like me with an everyday bike like mine can pedal her way across America, then anyone else with a moderate amount of fitness, wits, and guts can do it as well."
READ IT
Lauren's Travel Diary
Cycling The TransAmerica Bicycle Trail Solo – An Interview With Cynthia Ord
When Lauren approached me for an interview on her blog, I took one look at her website and saw a kindred spirit. Lauren is a bicycle adventuress based in London who writes about sustainable travel and recently cycled across Europe. She asked great questions about what inspired me to ride.
"The idea was born. I started imagining an entire season on my bicycle, crossing a huge distance. A few Google searches led me to the TransAmerica Bicycle Route, which is possibly the most popular route for cyclists who want to cross the USA. I spent the next 10 months saving, planning, and preparing to do the ride in this past summer of 2019."
READ IT
Olivia Round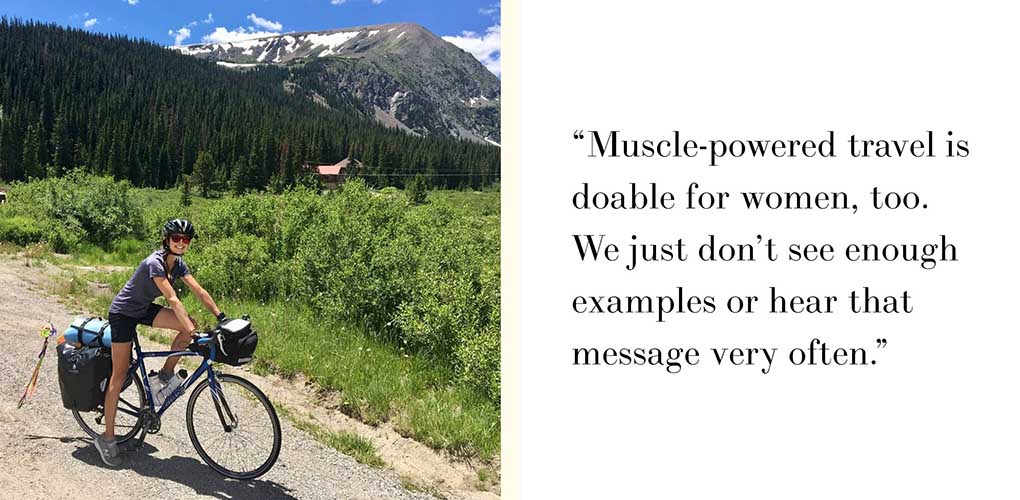 Attention female bicycle travelers: get in touch with Olivia Round. Her website has become a hub for stories and interviews with adventuresses like us. Tell her your story, and she'll weave it into a fun women-forward interview post.
"Cynthia's decision to make a website and document her solo adventure was born of the realization that not many women ride their bikes across the continent, and even fewer women do it alone. According to data from the Adventure Cycling Association, about 75% of cyclists who ride the TransAm route identify as male. Of the females who tour by bicycle, the majority are coupled with male partners or with groups. Solo female riders are rare."
READ IT
VoyageDenver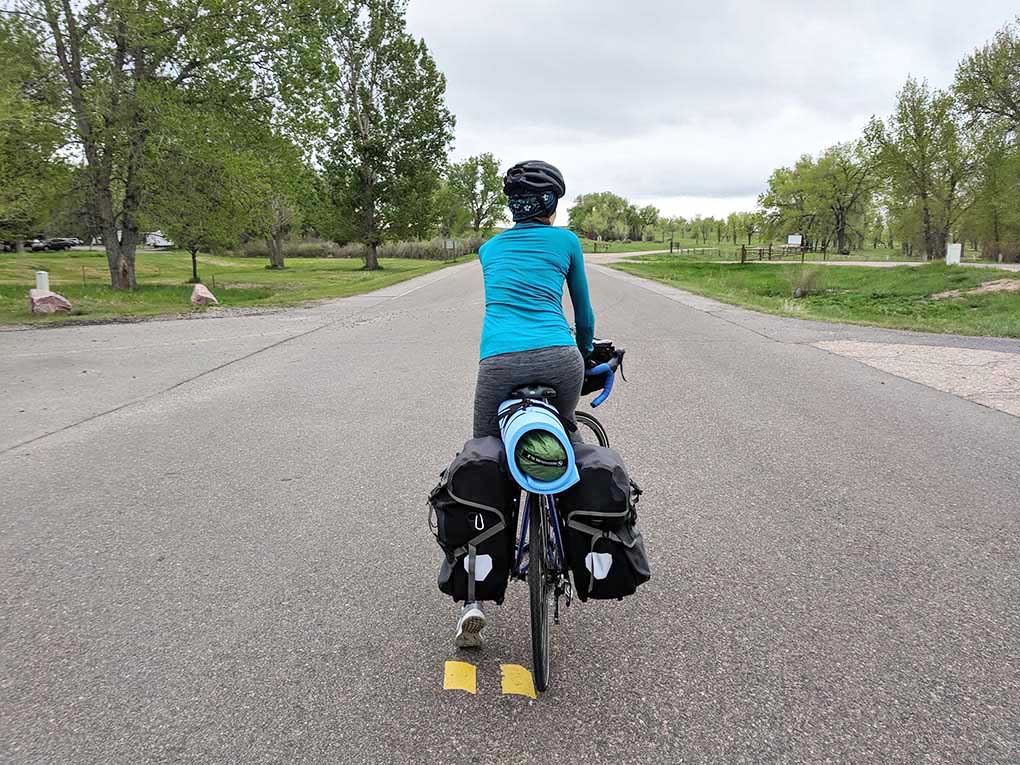 Voyage Denver is on a mission to "find the amazing souls that breathe life into our city." So I was honored to be featured in an interview article about Little Miss Bike Tour, both the brand and the journey. Here's what I told them about the two sides of my motivations:
"Professionally, I reached a point where I wanted to build my own platform and my own brand, using all my skill and experience to help it grow. Personally, I reached a point where I wanted a better balance between sedentary screen-staring and being outside, active, in the field."
READ IT