How to maximize the positive impacts of bicycle tourism
Bicycle tourism is a win for the destinations that attract it. Compared to other modes of travel, bicycle travelers visit more rural areas, spend more time moving through regions, and spend money more locally. 
A 2014 study by the University of Montana calls bike tourism an "economic boon" because "Multi-day bicyclists take longer to get anywhere, thereby showering the communities they stop in with outside dollars."
How can we take these positive impacts even farther?
I'm a tourism geek, so I think about this a lot. Tourism economics and impacts were the subject of my master's degree. I also teach an online course about community-based tourism.
Here are a few ideas I came up with for how to be a better guest in all the small towns of America I've visited on the TransAmerica Route.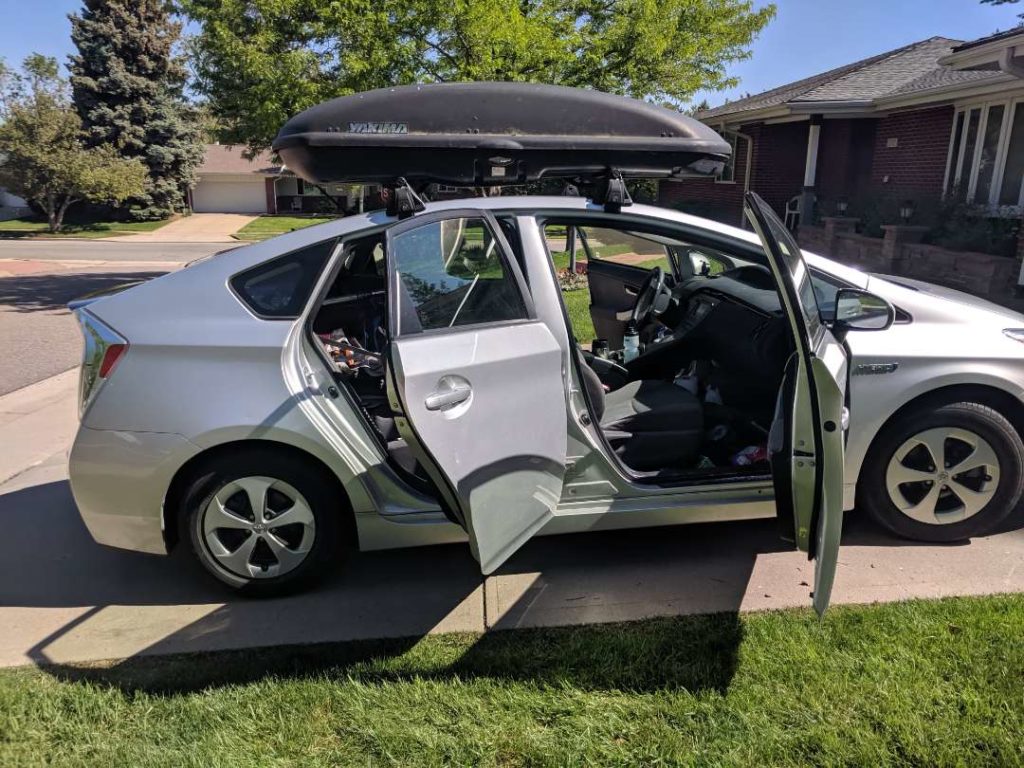 Minimize Your Flights
One goal of this trip for me is to do it flight-free. While this isn't as possible for international travelers who cross oceans with their bicycles, it's doable once you're on the right continent. 
What's the problem with flight travel? It's heavy on carbon emissions — more so than ground transportation. There's even a movement of people who have committed to a flight-free lifestyle to curb their carbon footprints.
I road tripped with my sister in her Prius to get from my home in Denver to my start point in Astoria. When I reach Virginia, my plan is to ground-ship my bike home, then make my way home via trains and buses.
Can't avoid flights as part of your bike tour? Becoming aware of the "carbon cost" is the first step. Calculate the tonnage of your emissions, and from there you can choose to offset. 
View this post on Instagram
Slow Down
Each year, athletes race the TransAmerica Route. This year's winner set a new record by finishing in 16 days, hardly stopping or sleeping at all. 
I'm not racing. I'm trying to keep the journey leisurely and enjoyable by taking my time and stopping for rest days here and there. Along with the personal perks of taking a break, the destination where you rest wins as well. I'm likely to spend more money in the towns where I'm overnighting. Which brings me to the next point.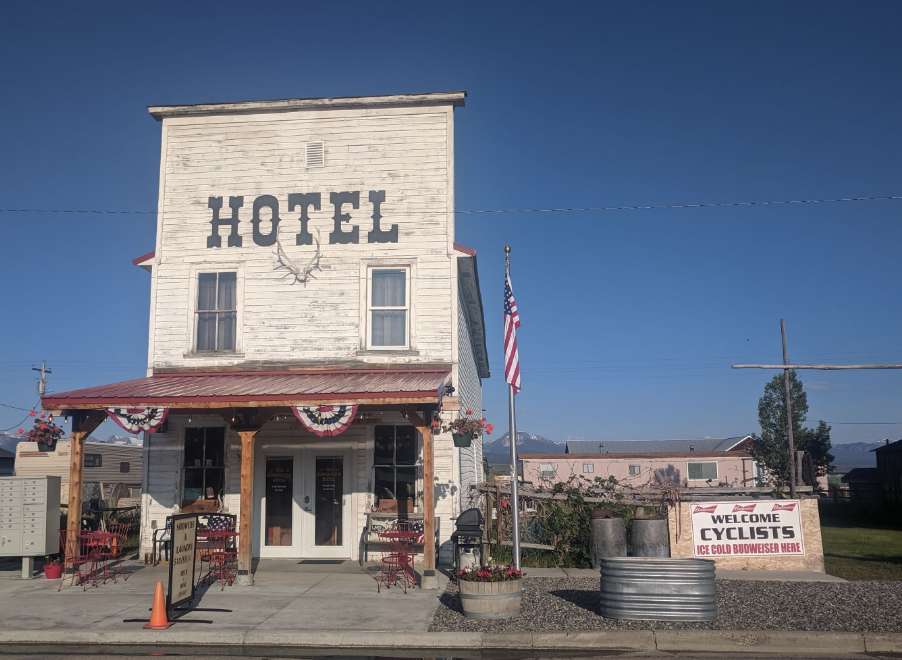 Lodge and Eat Locally
This is the most obvious piece of "positive tourism" advice out there, but it's worth repeating. Some small towns don't have many local options when it comes to food and lodging. But wherever possible, I try to support locally-owned businesses over national brands. 
Big-name convenience stores, grocery stores, and even dollar stores have their place in staying healthy with fresh foods. But I'll go out of my way to hit up a farmer's market, local grocer, eatery, or roadside produce stand.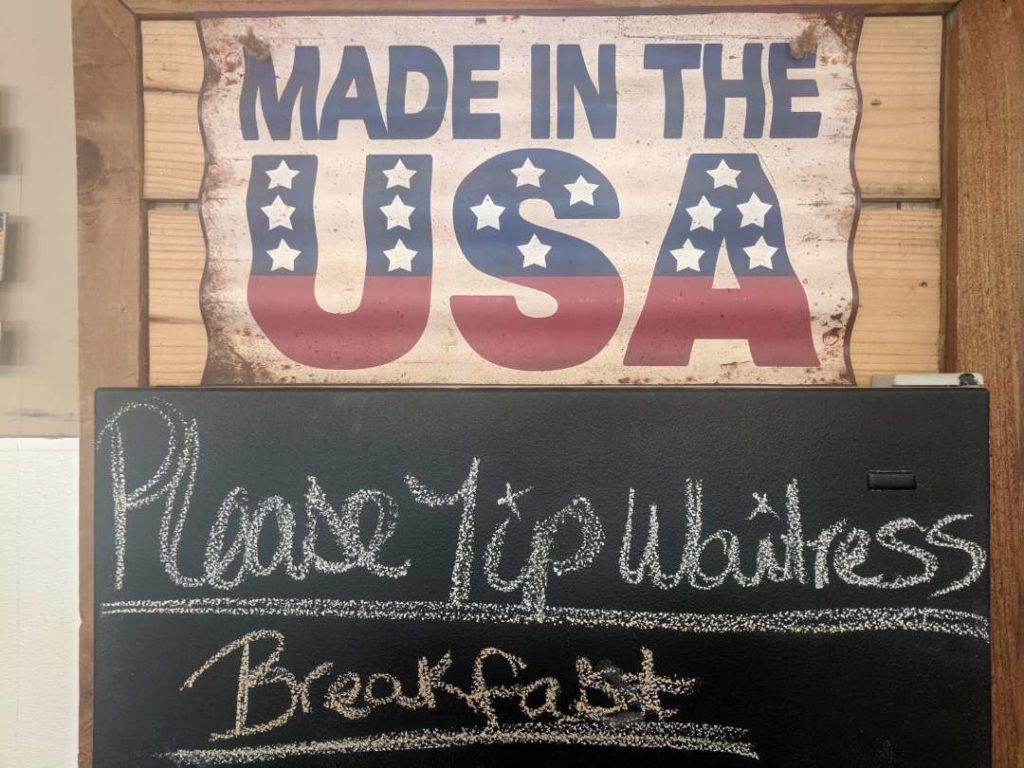 Leave Tips and Donations
Daily budget gets very touchy for bicycle travelers. Many are attracted to this form of travel because it's doable on a shoestring over longer periods of time if you're frugal enough. I like to save money with free camping options, Warmshowers hosts, and cooking my own food. 
However, I also like to feel like I'm contributing to the places I visit somehow. One easy way to do this is to leave a good tip at restaurants. Europeans, I'm looking at you. Tipping is not optional in this country. Don't make us all look bad. It's hard enough for service workers to eke out a living, especially in rural areas. Let's not make it harder.
Another easy way to contribute is to make donations. If a church or Warmshowers host is kind enough to take you in, free of charge, find a way to leave them five or ten dollars as a token of appreciation.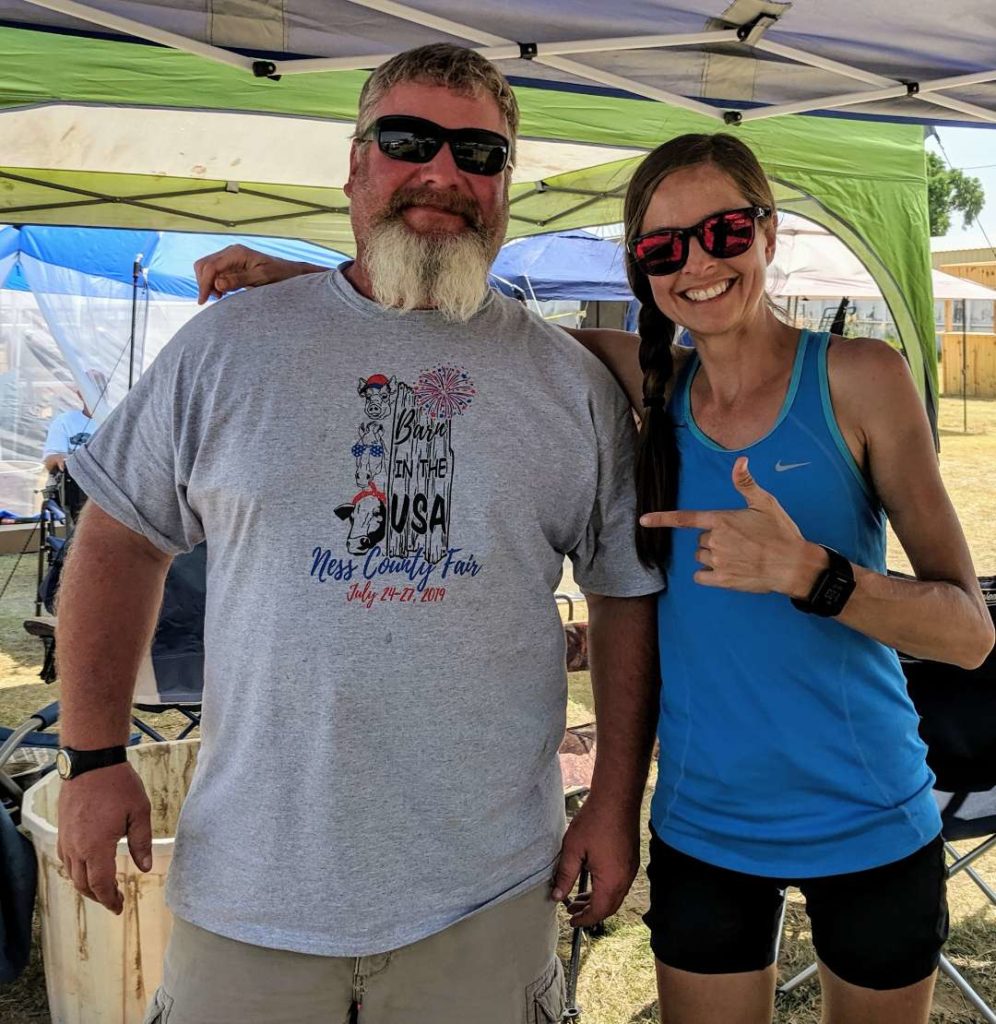 Strike up a Conversation
Here in Kansas, I'm amazed how chatty the locals are. Even though I'm the zillionth bike tourist they've seen on this route, they still take an interest in what I'm doing. 
When it gets tiresome to answer the same questions over and over, I turn the spotlight on them. How do they like life in Cassoday? What are they doing this weekend just for fun? Showing some interest in their hometown can go a long way. 
In Ness City, Kansas, I asked an employee at a grocery store where the best lunch spot was. She told me about the county fair, where I found a BBQ contest and homemade pies. If I had bought a grocery store lunch without talking to her, that never would have happened. Break that ice — who knows where it will lead.