I've diagnosed myself with a case of the post-tour blues
Seasoned cyclists warned me it would be hard to rejoin normal society after a bike tour. It would be an adjustment, they said. The comedown is probably a little different for everyone, but here are a few withdrawal symptoms I've noticed in the week since I got back home to Denver.
You still eat everything in sight. For breakfast you poured yourself a big bowl of Golden Grahams, then you thought it would be fun to add some mini marshmallows and chocolate syrup, making it s'mores cereal. Then you feel guilty that you're still eating as trashy as you did on bike tour, so you make a nice burrito with some veggies in it for breakfast part II. 
Getting dressed is hard. You look in your closet and drawers and you get decision anxiety. You feel overwhelmed by all the redundant, nonessential items of clothing in front of you. Stumped, you default to the same off-saddle shorts, tank top, and lightweight hoodie that you wore almost every day on the bike tour. 
You still wear your Garmin watch. After tracking all your ride stats for months, you're addicted to the data. You check your step-count and your heart rate on the regular. Plus, the watch made a conspicuous tan line on your wrist, so it looks as weird to go without it as it does to wear it.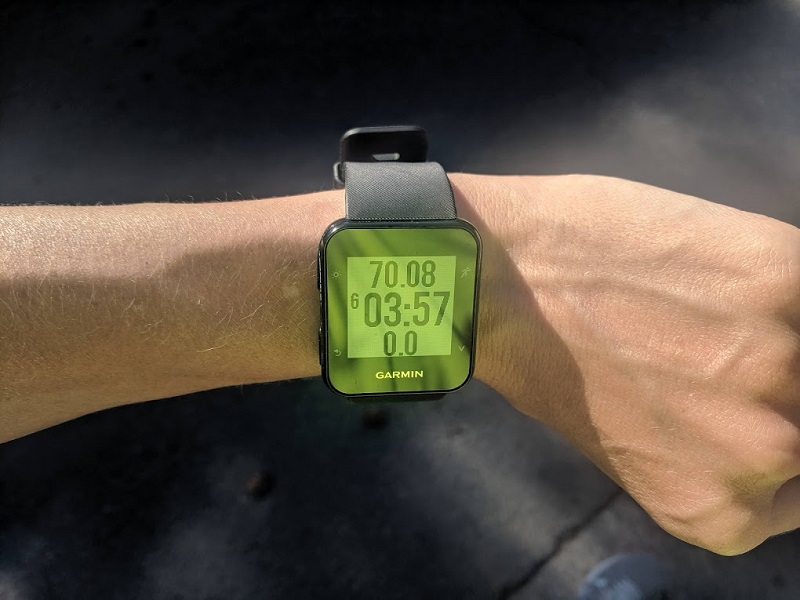 You groom yourself differently. You braid your hair in the same side-braid that worked great for keeping it under the helmet and out of the way. You debate whether or not to try and style it a little, since you won't be covering it with a helmet all day. Nah. Your new look is 'bike AF'.
You break up with your S.O. Things have been different since you started touring, and he hasn't been there with you physically, emotionally or even digitally. He just doesn't get it. Also, you suspect he may be jealous of your super-intimate relationship with your bike. Which is ridiculous, because Blucifer is actually gay.
Smalltalk is a struggle. People ask you maddeningly vague questions like "How was your bike tour?" As if it's as simple a question as "How was your day?" So you pick an automatic answer, like "It was a million things all at once." You then refer them to your Instagram and proceed to show off your tan lines, spout ride data, stare blankly into the middle distance as you have ride flashbacks, and make things generally awkward.
You run your fastest mile ever. Then you just keep on running, because your body is still amped up and craving endurance exercise. Then you complain that cycling is so much more fun and fulfilling than running. Then you join a running club and sign up for a marathon next month anyway. 
You become a dot watcher. You've heard all about the big adventure cycling races — the Tour Divide, the Tran Am, Bike Nonstop, and the Silk Road. You've become a huge fangirl of Lael Wilcox. You haunt websites like Trackleaders.com and Bikepacking.com to see race progress in real time and cheer on your athlete's GPS dot.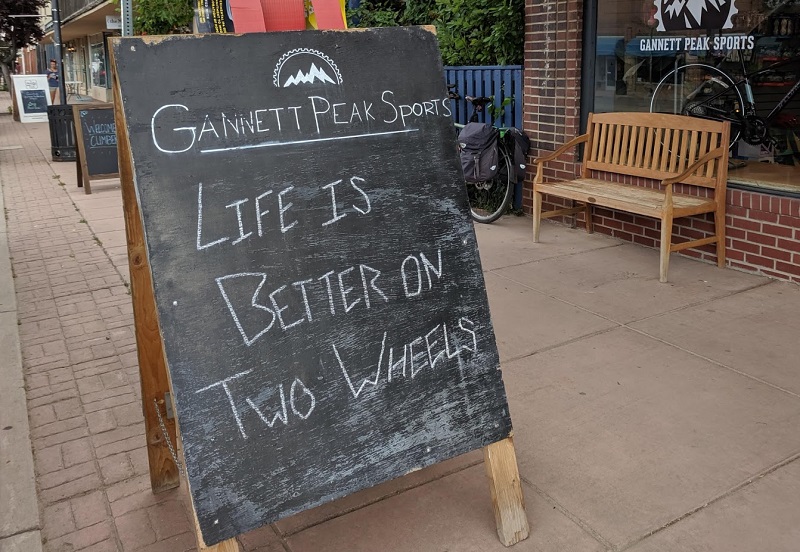 You dislike cars even more. When you're invited to an event in a neighboring city, you figure out how to ride the 60 miles each way, and where to camp once you're there. You bike commute as much as possible around town, because nothing feels as good and right and true as riding your bike.
You become a Warmshowers host. The days are getting shorter, the leaves are turning, and bike touring season is coming to an end. There probably aren't many touring cyclists still out there — especially not in a major city. But you change your Warmshowers profile status to "available for hosting" anyway, hopeful to pay-forward the unreal kindness and hospitality you've been shown throughout the summer. 
You polish up your resume. The real world, with all its costs and opportunities, is rushing in on you. So you spruce up your abandoned LinkedIn profile and browse a handful of job listings. You soon realize there's not a "real job" in town (or maybe the planet) that will allow you to do the kind of bike adventuring you have in mind.
You go your own way. Not one for conventional living anyway, you decide to build your own thing rather than seek traditional employment. You read financial self-help books like "You are a Badass at Making Money", name your consultancy business, and register an LLC. Yay! Now. Where da clients at?