Upcoming bike tour: 10 days of Colorado bikepacking in early September
Wow. So much has happened (and not happened) since I last posted about what's next in 2020.
Like most folks, my predictions for 2020 missed the mark. They failed to include a life-disrupting global pandemic that keeps marching on, an economic crater that keeps getting deeper, entrenched racial injustice that keeps erupting, four different wildfires in my beloved home state of Colorado that keep burning, and the unexpected loss of my oldest sister that just keeps aching.
I know I'm not the only one singin' F*2020.
Looking back at that post, I did get a few predictions right. I've met my goal of finding a gravel bike and getting off the pavement. The plan was to join group trips to get a feel for bikepacking (self-supported bike touring on dirt, gravel, and trails). On my wishlist was the four-day Women's Ramble Ride in late June and the eight-day Great Divide Colorado Alpine ride in August. 2020 had other plans. Those group rides were canceled, but I wasn't deterred. Being somewhat of a solo agent, I went about planning a DIY bikepacking trip that combines these two routes for what I'm calling the "Ramble Ride to the Great Divide", Colorado edition.
The route: Ramble Ride to the Great Divide
The first leg of the trip will be from Fort Collins, CO to Steamboat Springs, CO via the Rambe Ride route. I found the route data on Ride with GPS and stretched their three-day approach into four days.
The second leg of the trip will be the Colorado section of the Great Divide Mountain Bike Route from Steamboat Springs to Salida. The full route, running along the spine of the Rocky Mountains from Canada to Mexico, is on my list for someday in the future. This year, however, it feels more appropriate to avoid flights and out-of-state travel.
Total mileage will be around 450 miles in ten riding days, for a leisurely daily average of about 45 miles per day. Dates are September 1-10, 2020.
View this post on Instagram
The bike: a Surly Ogre named Fiona
This past May, I became a proud mama to my new gravel bike, Fiona. She's a Surly Ogre of a similar shade of blue to her older brother Blucifer. On the gravel rides and overnighters we've done together so far, she's been a most excellent, badass steed.
After this ride, I'll make a detailed post about my new rig and all the lovely accessories I've chosen for her.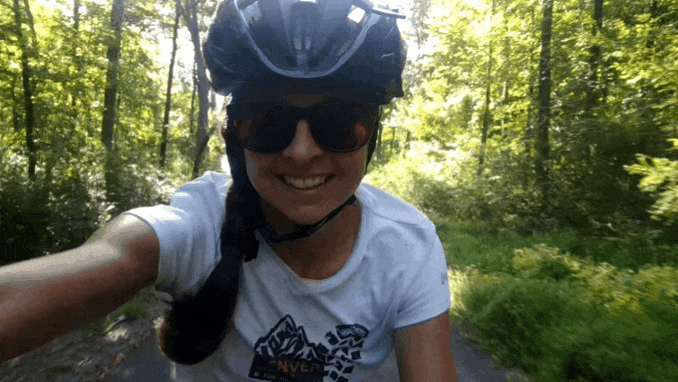 The crew: me, myself, and I
Accompanying Fiona and me for this ride will be me, myself, and I — with a few joiners along the way. I'll catch a ride to Fort Collins and stay with an old friend there, hopefully meet up with a few High Plains Ranger friends somewhere between Steamboat and Frisco, and spend the last three days of the ride with a friend Dan from my Guatemala yoga commune days. Then my #1 superfan (a.k.a Dad) will meet me at my endpoint in Salida for a weekend of hot springs and autumn leaf-peeping before heading back to the Mile High City.
I have great support scattered along the way, but there will be several solid days of solitude in the saddle. This is by design. After the grief and hardship of this year so far, I'm ready for some pedal therapy. For me, there's a great deal of solace to be found alone in nature on the seat of a bike.
That said, if anyone in or near Colorado with a bikepacking rig would like to join for a couple of days, get in touch and I'll see if we can make it work.
I'll try to post to Instagram periodically throughout the ride. Feel free to connect with me there (although replies will likely be delayed).