Bike Tour Goals for 2020 and Beyond
It's been exactly four months since my TransAmerica Bike Tour ended. To be honest, the transition back into the real world has been rough. Deep in the throes of bike tour withdrawal, I've kept myself busy job-searching, doing odd jobs like pet-sitting and caregiving, trying all the spin classes in Denver, warding off depression with hikes and bike rides, and seeking out the adventure cycling community here at home. I've had a generous amount of time to reflect on where I want this Little Miss Bike Tour project to go. 
The show's not over.
I've gone into bike tour hibernation for now, but plans are brewing for 2020 and more. My summer 2019 bike journey was the most gratifying, transformational mode of travel I've experienced. Ever. Now I want to keep it woven into my life as a thread of the narrative, as part of the "why".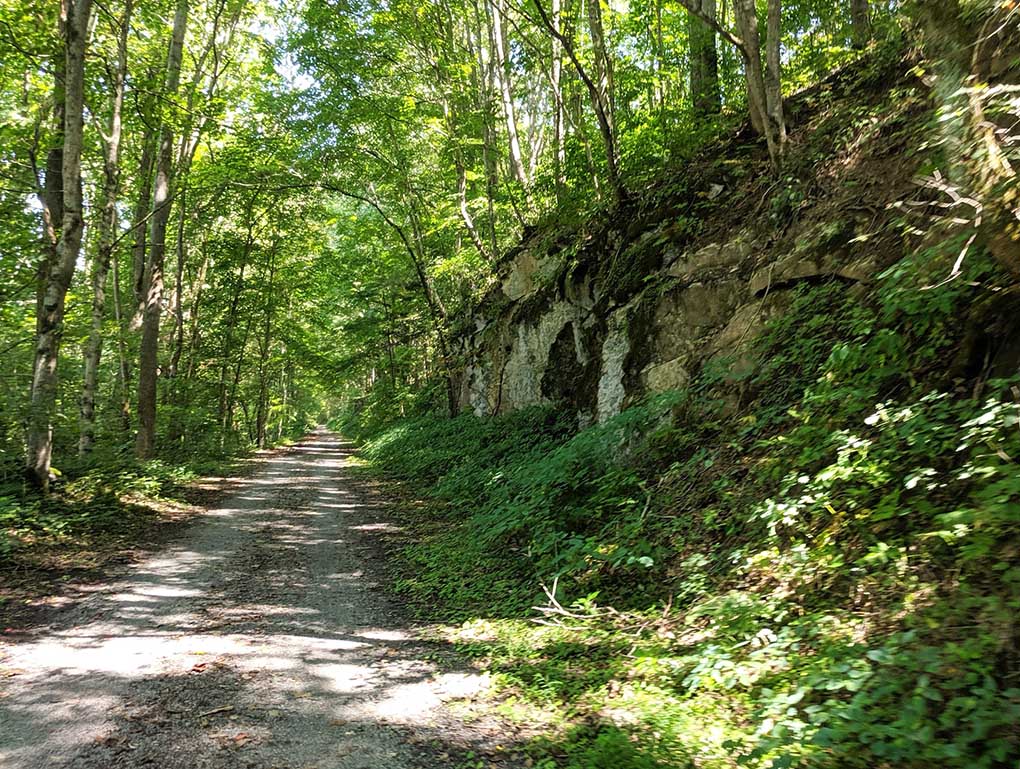 Summer 2020: RAGBRAI, Road Rides, and Gravel Rambling
Here's some big news: I got a job. A real job. A full-time, year-round, 9-to-5 office job. The two-weeks-accrued-time-off kind of job. While this is great news in a lot of ways, it's not very conducive to season-long bike tours. At least not in 2020.
Nevertheless, a girl's gotta dream — even if the dreams are downscaled from 2019. Here are a few ideas for weekend and week-long rides I'd like to do this coming year:
RAGBRAI
The annual mass bike ride across Iowa has been on my radar for years. It's been on Steve's too. Steve is the pastor from Ohio who I had the pleasure of pedaling with for almost two weeks on the TransAm. When we parted ways, we made a goal of joining RAGBRAI as a "reunion ride" in July 2020. 
Seven days, over 450 miles, thousands of people, and decades of tradition. Who's in? 
Road rides
Little-known fact: Blucifer has a little sister, a fancy new road bike that I got in 2018. This bike is for mountain road rides like the Courage Classic, BABRAC, and others I've done in the past. 
On weekends, the plan is to stay in good cycling condition by signing up for a few big ones, like the Triple Bypass. Covering 120 miles and three mountain passes totaling 10,000 feet of ascent, this would be a new daily distance and climb record for me.
Gravel rides
As I pedaled the pavement and competed with vehicular traffic all summer, I had a recurring thought: "I'd like to do this offroad too." 
I'm not the only one. Bike touring on gravel roads and trails, also known as "bikepacking", is blowing up in popularity. I'd need to add a gravel bike to my fleet and find a community as I get started, so I've picked out a few supported group rides in Colorado to try it out.
The Ramble Ride is a four-day, women-only gravel ride that starts and ends in Fort Collins, Colorado and loops through one of my favorite wilderness areas in the state.
Even more ambitious would be the Great Divide Colorado Alpine — a ten-day segment of the full Great Divide Mountain Bike Trail that runs from Canada to Mexico. I've found a supported group tour of this segment, which I think would be great preparation for … 
Summer 2021 or 2022: Great Divide Mountain Bike Trail 
If you've read much of this blog, you know I love classic, well-established routes that are adventurous and continent-spanning as well. That's how I chose the TransAmerica Route. How to top that? The Great Divide. 
This route — covering 2,774 miles between Canada and Mexico along the Continental Divide — officially made it onto the bucket list when I saw the documentary I Just Want to Ride. It will take me awhile to build up the skill, gear, free time, and savings for this, so I'm shooting for somewhere in the next two to three years.
January-April 2023 or 2024: Cairo to Cape Town on the Tour d'Afrique
Since we're looking way ahead now, let's talk about age. I just turned 36 last week, and in a few days we'll be ringing in a new decade with 2020. The new year makes me extra-contemplative about the passage of time and how little of it we really have on this great green earth. 
In December 2023 I'll turn 40 years old, which I know will come loaded with strong feelings about aging and loss of youth, paths taken and not taken, etc. Turning 30 wasn't pretty for me, and in order to avoid another crisis, I want to make the next decade's milestone a grand celebration and even grander challenge. 
Two months ago, I had the honor of interviewing Paul Spencer of Pedal Round the World about his upcoming globe circumnavigation by bicycle and pedal boat. He told me about one of the biggest, best bike tours he's ever done — the 7,500 mile Tour d'Afrique. So I started researching it for myself, and it struck me. This. Make this happen.
What does happen (planned or not) is life, in all its confoundingly wild and unpredictable ways. Who knows where I'll be, what I'll be doing, and who I'll be doing it with between now and 2024. But for now, these are my bike travel goals for the next five years. 
There. I told the Internet and set my intentions. First step: complete.